Physical Education (P.E.)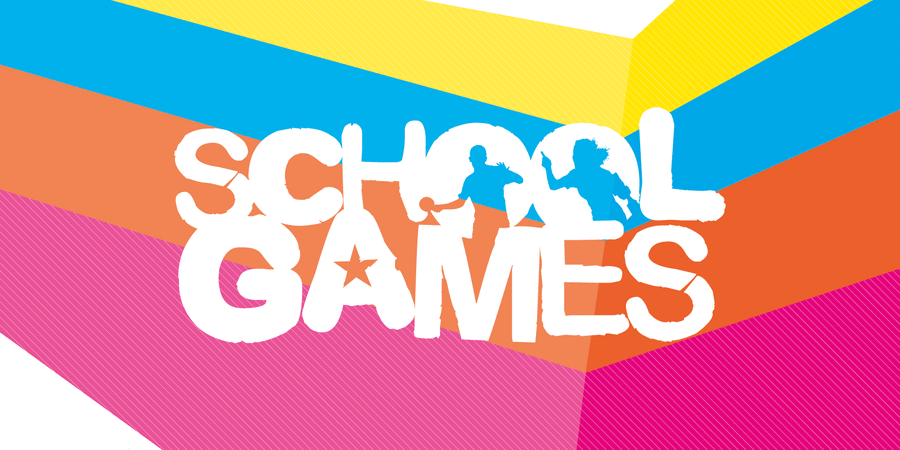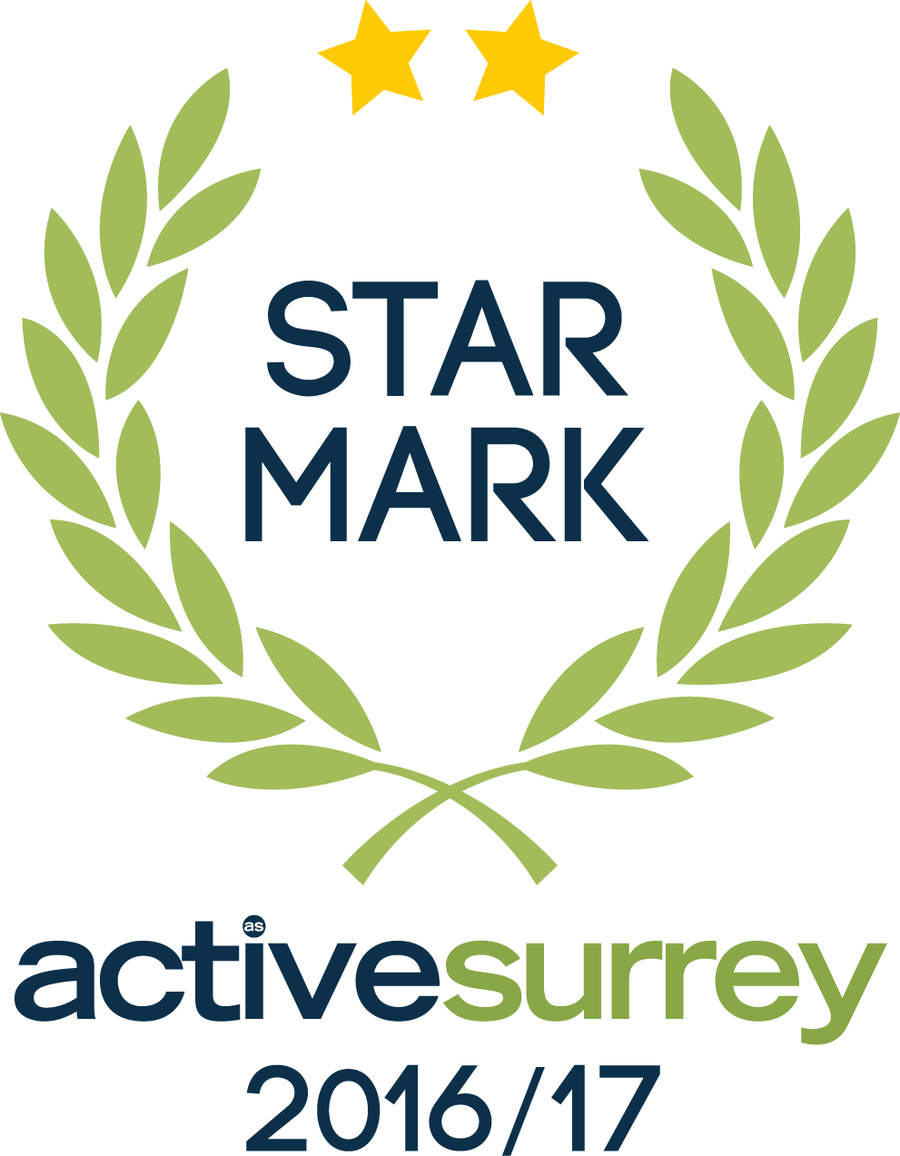 We are delighted to announce that we,
have achieved the School Games Silver
Mark Award for the
2016/17
academic year.
The School Games Mark is a Government led award scheme launched in
2012, facilitated by the Youth Sport Trust to reward schools for their commitment
to the development of competition across their school and into the
community, and we are delighted to have been recognised for our success.
With many key stage 2 children competing in local
inter-school competitions this year, we are extremely proud of our pupils
for their dedication to all aspects of school sport, including those young
volunteers, leaders and officials who made our competitions possible.
As part of our application, we were asked to fulfil criteria in the areas of
participation, competition, workforce and clubs, and we are pleased that
the hard work of everyone at our school has been rewarded this year.
A big thank you to the parents who support their children in this participation.
We look forward to applying once again in 2018!
Sarah Morris
PE Subject Leader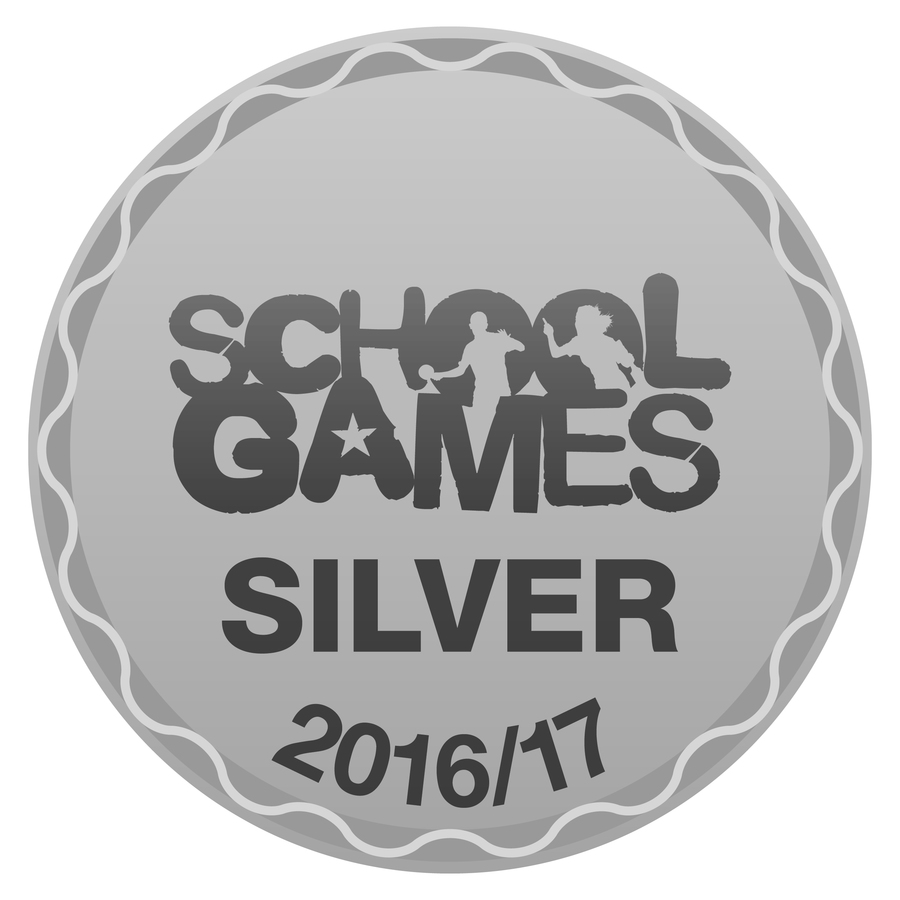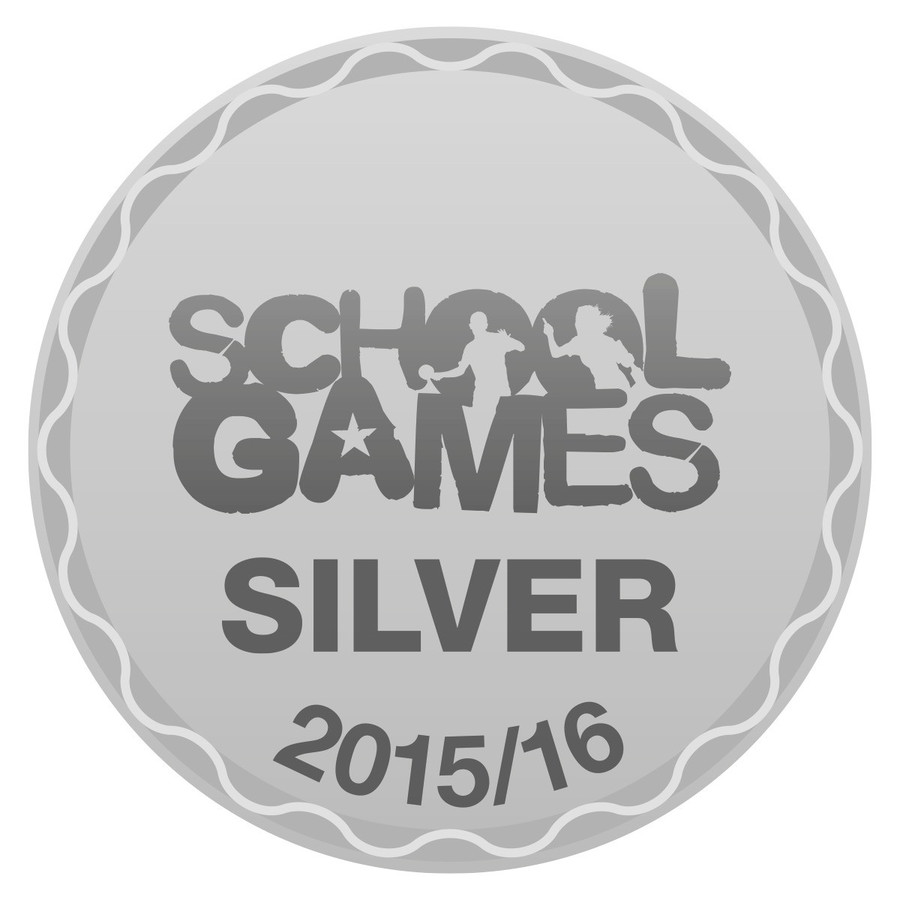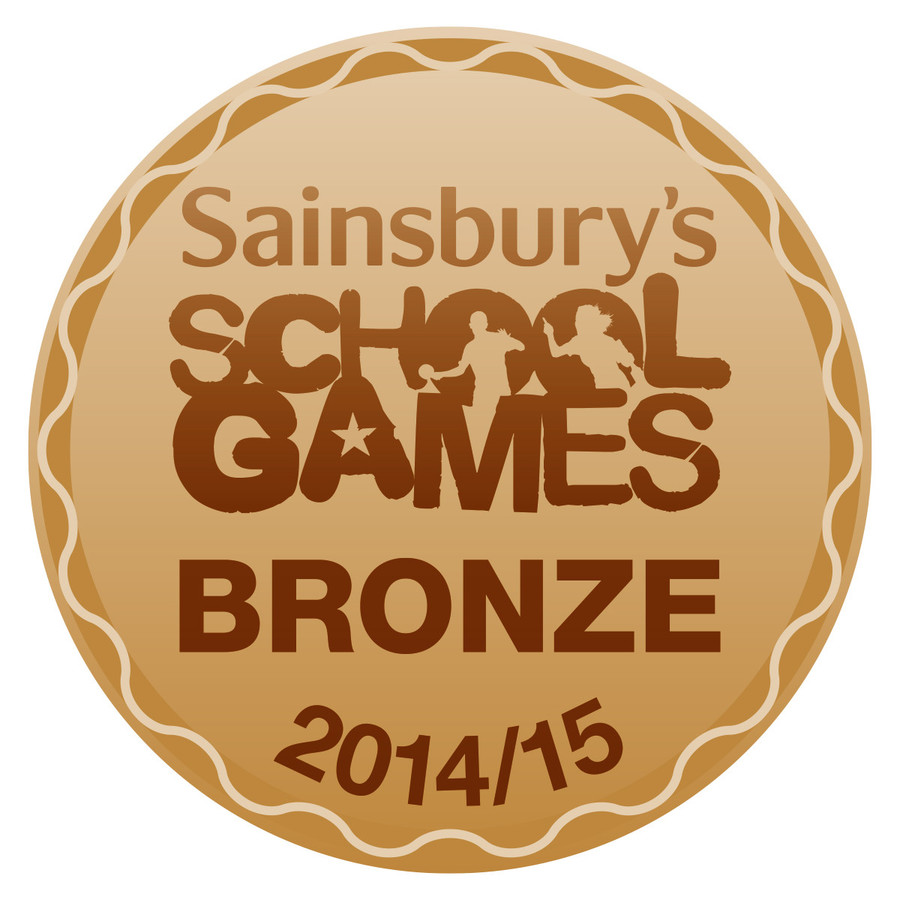 Physical Education develops children's physical skills, confidence, capabilities and potential. It gives opportunities for children to be creative and competitive while learning to work with and respect others.
At Cranleigh C of E Primary School children learn how to plan, perform and evaluate actions, often in pairs and small groups, helping them to develop the quality and effectiveness of their work. We promote a positive attitude towards active lifestyles and aim to introduce children to lifelong physical activity.
Children in all year groups will be working with specific sports coaches to enhance their skills further. All children also have access to sporting extra curricular clubs.
Click on the following links for more information about our PE curriculum.
Sports Funding
Click here to find out more about the funding our school receives and how we use it.
House Sport
Cranleigh C of E Primary School runs a programme of house sports throughout the academic year for key stage 2. Children enter tournaments for football, rounders and netball in their houses to battle for the inter-house cups and trophies. The biggest event is Sports Day in the summer term where both key stage one and two children partake in a variety of races. Points gained at these sporting events contribute to the overall house point totals for the year.
inter-school sport 2017-2018
Football Tournament - 22nd November.
Well done to our Year 3 and Year 5 Football team who took part in the Tillingbourne Football Tournament on Wednesday 22nd November. The Year 5 team produced excellent results with 3 wins, one loss and a draw. Goals were scored by Edward, Henry and Ronnie. The Year 3 team faced stiff competition and our team ended with one win, two draws and a loss. Some fantastic goal keeping by Eddie and a sensational goal by Theo. Well done to all the players who took part. We look forward to congratulating the teams during our Worship Assembly on Friday 24th November.
Inter-school sport for 2016 - 2017
Tennis
Well done to the Y3/4 tennis teams who competed last week. Team B finished runners up in their group and Team A won theirs, making it to the semi finals. Thank you to Mrs Hedges who kindly donated some new tennis equipment to the school.
Girls Football
A fantastic result for the Y5/6 girls team who beat Wonersh and Shamley Green 3-1. Goals from Phoebe Kerslake and Scarlet Lilly.
Dance Festival
Twenty children from Cranleigh Primary took part in the Surrey Schools Dance Festival held at Surrey Sports Park in Guildford. The dancers performed a routine they had been working on in school and learnt some new dances from dance teachers during the day.
Surrey Schools Dodgeball Finals
After winning the qualifying tournament back in November, Cranleigh Primary joined 15 other schools from across Surrey in the finals of the Primary Schools dodgeball tournament. With a record of three wins and two losses in the group stage, we finished in third place, narrowly missing out on the semi-finals.
Y6 boys football tournament
Two teams entered a football tournament held at Tillingbourne School. The A team finished 3rd out of 6 teams in their group and the B team finished 4th in theirs.
Dodgeball - Nov 2016

Congratulations to the Y5 dodgeball team who won the Godalming District Y5/6 dodgeball competition this week. The team will now be going through to play in the county finals early in the new year!

Cross Country - Nov 2016

On Saturday morning, a
strong team from Cranleigh Primary took part in the local schools
cross
country
competition at Glebelands school. There was some excellent running from our children and congratulations to all those who took part and finished the long distance course. A special mention must go to Lola Harewood, Oscar Dighton, Fran Long, Teddy Perry and Jessie Tomlinson, who all finished in the top 6 places of their races and won medals. There was more success for the Y3/4 girls team who finished in 3rd place overall!
Swimming Gala - Nov 2016

A huge well done to the team who took took part in the local schools swimming gala at Cranleigh leisure centre on Sunday evening. Over 30 children represented Cranleigh Primary and put on a fantastic display with some excellent swimming performance.
Cranleigh Primary 3 v 2 Wonersh and Shamley Green
The Y6 football team got their first win of the year, with a hard thought win over W&SG. Elliot Denton put in a man of the match performance and bagged two goals, while a special mention must also go to David Bileski, who late in the game, pulled off a string of superb saves in the Cranleigh goal.
Y3 Football tournament - Nov 2016
A year 3 football team attended the Tillingbourne U8 football tournament this week. Along with 6 other local schools, the boys competed in a league format where each school played each other. There was some fantastic football played and Cranleigh did really well, winning three games, drawing one and loosing two, eventually finishing in 3rd place, with just two points separating the top three teams.
Cranleigh Primary 5 - 3 Wonersh and Shamley Green - Oct 2016

Y5 played their second game this year, this time travelling to Wonersh and Shamley Green. It was a very close encounter between two very well organised teams. After conceding early on, Cranleigh fought back and drew level through Joe Frawley. The pressure was mounting as Cranleigh laid siege to the Wonersh goal. Josh Davies, Teddy Perry and Hamish McInnes all had good chances that were well saved, but eventually Cranleigh took the lead with a goal from Rowan Stewart. The second half saw Cranleigh on the back foot and despite some excellent defending from Teddy Mills and Edward Hewitt and numerous saves from Thomas Purvis in goal, Wonersh managed to draw level. Rowan Stewart then scored his second of the game, but again Cranleigh were pegged back. Going into the final few minutes, with the score level at 3-3, Theo VP stepped up with two fantastic goals to secure a well deserved win for Cranleigh.
Year 5 & 6 Football - Oct 2016
Football Year 5 and year 6 teams from Cranleigh Primary travelled to Park Mead on Monday afternoon for their first football fixture of the year. The year 5 team played out a hard fought contest, and despite some superb goals from Joe Frawley, Teddy Perry and Rowan Stewart, Cranleigh eventually went down 6-3, but the boys showed fantastic team spirit in what was their first game together.
It was also the first game for the Year 6 team who put in a spirited performance. Unfortunately, the score line was again not in our favour, but as their first game together, there were plenty of positives to be taken. Next week the Year 5 team travel to Wonersh and Shamley Green school.
Year 4 Football - Sept 2016
A Year 4 team attended an U9 football festival run at Cranleigh Prep school last week. The festival was run by coaches from Chelsea football club and ex Chelsea and England defender Graham Le Saux was in attendance, running a question and answer session with the kids. Sixteen schools entered the festival and schools were drawn into four groups of four. Cranleigh Primary were in a group alongside Finton House, Garden House and Ravenscourt Prep. Cranleigh finished top of their group with two wins and a draw, progressing through to the second round where they would meet the three other group winners.
The first game of the second round was against Wonersh and Shamley Green, which finished in a draw, however Cranleigh went on to win their next two games against Eaton House Manor and Fulham Prep, sealing their place at the top of the group and therefore finishing as overall winners of the tournament.
The boys were presented with their winners medals by Le Saux and the Chelsea coaches. There was further joy for one of the team, as Ronnie was awarded player of the tournament, being picked out by one of the coaches for his hard work and talent. It was an excellent day for Cranleigh Primary, and hopefully the first of many successes this year.