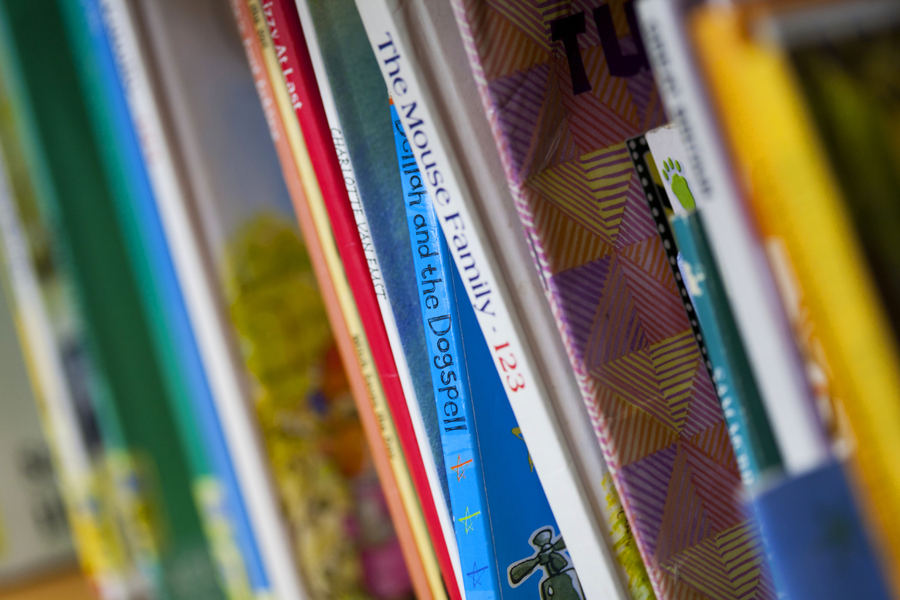 At Cranleigh C of E we use English to communicate in both written and spoken form. We use language to build our view and opinion of the world and our community. We believe that developing a love of our language in our children is vital in achieving success at school and later in life. The exploration and enjoyment of the English language is our priority and we value all its aspects –speaking, listening, reading and writing. English is taught daily across the whole school with work appropriately differentiated to match all abilities.
Speaking and Listening
Talking is fundamental to learning. Pupils are encouraged to speak clearly, confidently and with expression in order to state their ideas and opinions. Just as important is the need to listen carefully to others and respond in appropriate ways. At Cranleigh Primary, pupils are given opportunities in all areas of the curriculum to develop their speaking and listening skills, in paired, group or whole class situations. Therefore, role play, small world and drama activities are intrinsic elements of speaking and listening across the school.
Reading
Children who read for pleasure gain a richer vocabulary, more knowledge, critical thinking skills and become independent learners. Guided Reading is an important part of our curriculum. Children work in focused groups to develop their reading skills and their understanding of texts. We provide children with rich reading experiences within the English lessons and encourage them to appreciate the author's use of language and writing techniques in order to develop their own writing skills. Our children take their reading books home daily to share with their families/carers.
As they go through the school, they are given more responsibility for making their own reading choices from the excellent resources we have in school. Our well-stocked libraries are open throughout the day for children to choose their books.
Spelling
We place great value on the importance of accurate spelling. A structured programme of spelling extends across the whole school, beginning with Jolly Phonics and Letters and Sounds in EYFS and Key Stage 1. There is a natural transition to the Support for Spelling programme at the end of Key Stage 1 and beginning of Key Stage 2, and this continues to be used through to the end of Year 6. The spelling programme is supported by the use of Spelling Logs, which enable children to develop a personalised approach to the learning words.
Writing
At Cranleigh Primary we aim for children to be independent writers. We encourage them to write clearly and with confidence in any given genre. We teach them to use punctuation and grammar accurately, to be able to proofread their own work and make amendments and improvements. Our system of pen licences encourages children to place value on the development of correct letter formation and neatly presented handwriting. We give children a wide range of opportunities in which to develop their writing skills and display work of which they are proud. Through our English curriculum, we aim to nurture in the children a love of literature and language, and the confidence to continue reading and writing throughout their lives.
We use layered targets to focus development in identified areas of Literacy and progress is monitored in termly target setting and Pupil Progress Meetings.
Click on the links below for information per year group. The V,P&G (Vocabulary, Punctuation & Grammar) and Spelling documents are appendices that support the English documents. Click here to go to our Reading & Phonics page for Reception and Key Stage 1.
*V,P&G stands for vocabulary, punctuation and grammar