spring term
science
As part of Science day
on Friday
year 1 explored what keeps ice cool and what quickens its change of state. They worked with a a partner to explore different ways of making it melt or keeping it cool.
forgiveness
Year 1 greatly enjoyed retelling the parable of the Prodigal son and thinking carefully about our christian value forgiveness. They made their own forgiveness collage.
Maths
In Maths this week we have been measuring in ml, exploring and finding the capacity of different containers.
stunning start
Comets and Rockets have made a great start to our new topic 'Sail the seven seas.'
We have started by learning about the continent Europe. Our first stop was England and we learnt facts about its capital city London.
We used the learn pads to draw different flags from countries in Europe, exploring changing colour and brush sizes to give different effects.
In dance we learnt different pirate gestures to pirate music, we especially liked working as a group to create our own pirate ships.
On Thursday
we thought of different ways in which we could look after our environment and decided to plant a range of different bulbs which will flower in April-May. Comets would like to say a really big thank you to Notcutts Garden Centre (Cranleigh) who donated daffodil bulbs for the school to use.
autumn term
DT
Comets class enjoyed building their houses this term. They thought carefully about which materials to use and even tested them to see which were waterproof.
In history we made poppy pots to show remembrance.
Comets used learn pads to make firework pictures. They enjoyed editing and improving their work.
Lower school enjoyed a visit from firefighter Singhateh this week. He taught us about fire safety around bonfire night - he even got Mrs Conway involved!
Comets, Rockets and Suns enjoyed a visit from the baker this week. He taught us how to make bread from scratch. We made bread hedgehogs and decorated them with raisins.
democracy day
On Thursday we wore red, white and blue for Democracy Day. We learnt about the importance of British Values and how to vote. We also wrote a letter to the Queen!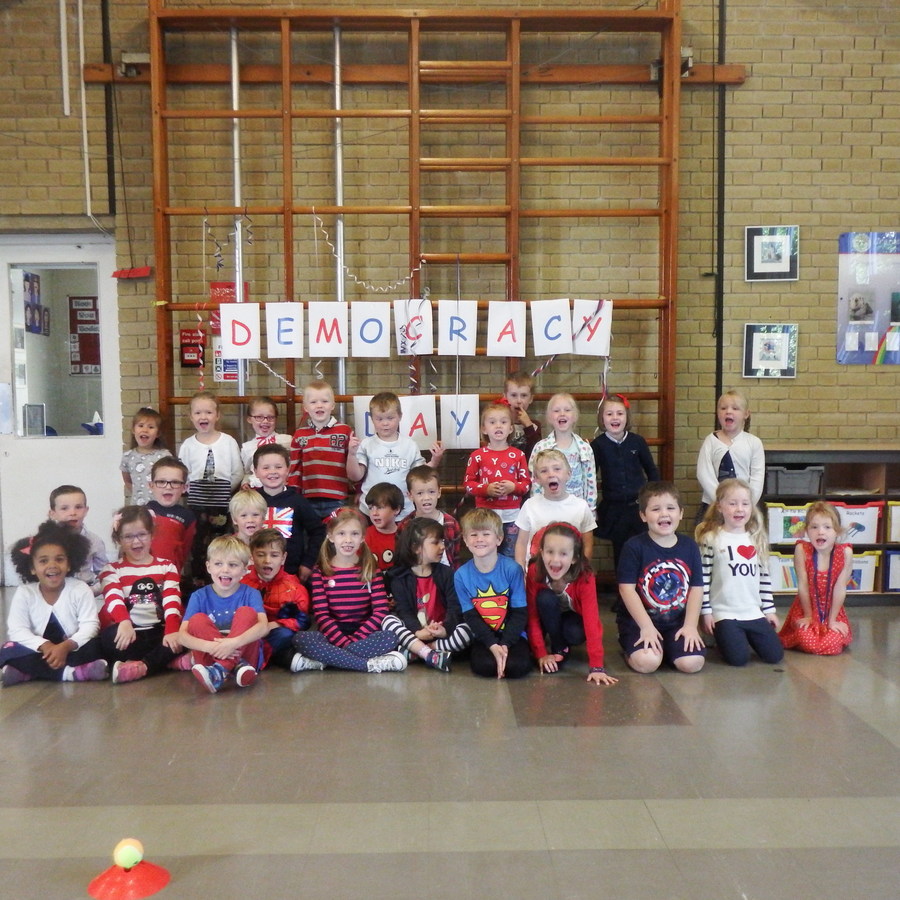 Comets enjoyed making fruit salad and learnt about the importance of eating a balanced diet.
In Maths this week we have been counting in multiples of 2 using objects and number lines for support. Some children used hundred squares and noticed patterns thinking about odd and even numbers.
where we live.
Comets have made a great start to their new topic 'Where we live.' On Wednesday we visited church and Rev. Ian gave a talk about 'what God is like.' On Friday we enjoyed a Peter Pan cinema afternoon for our Stunning Start and the children have now started to retell the story in English. In Maths we have been busy recognising and ordering numbers. The children took part in a number hunt on Thursday where they had to match numicon to the correct number.