spring term
stunning start
We began the term with a trip to Wallace and Gromit's Inventors Lab. We then created our own Cog shaped potato stamps and used them to create repeated pattern wall paper.
We learnt all about the world of inventions through the eyes of Wallace and Gromit and this inspired us in designing our own catapults. We were given the challenge of sending a mini- marshmallow as far as we can using recycled materials. We had great fun watching all our inventions and measuring how far they travelled. We were very impressed with how well they all worked and the furthest distance achieved was an extraordinary 4.98m.
Mrs Jones and Miss Killick then tested the ones they made at lunchtime using the internet for some ideas which they improved after initial testing. The one on the right threw the marshmallow an exciting 6.63m!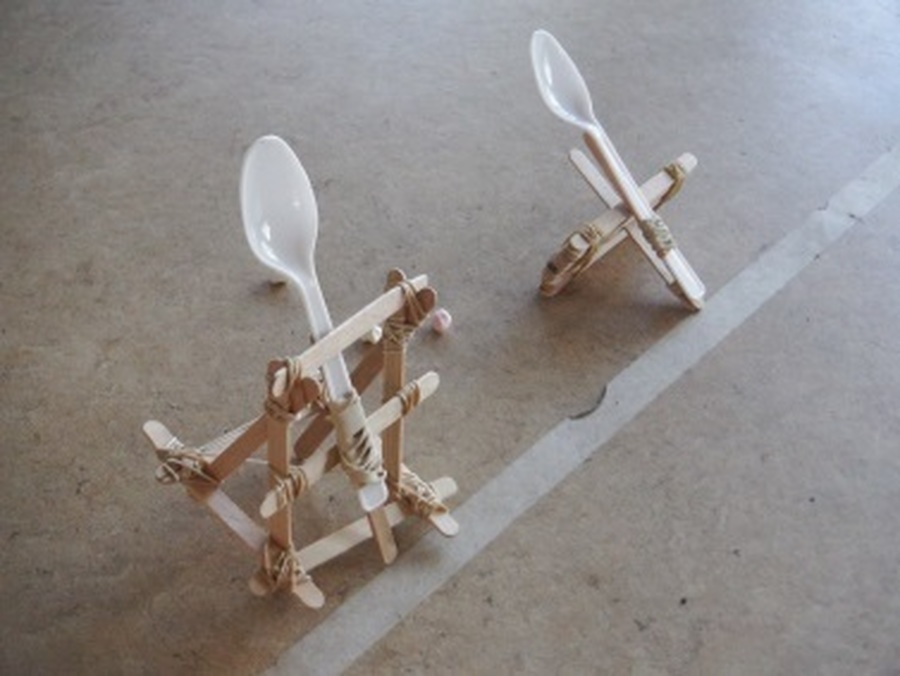 Autumn Term
art
In Art this term we have thought about papier mache and colour. We have made Egyptian Death Masks. We started off by cutting the death mask shape out of card and attaching this along with the beard to a craft mask. Our next challenge was to use papier mache to cover our entire mask and strengthen it before it was ready to be painted. Finally we designed the decoration on the mask and painted it on. We had great fun making them and loved putting them on and pretending to be Pharaohs.
haslemere museum trip
At the end of November we visited Haslemere Museum to learn all about mummification. We had a great day learning about the process the Ancient Egyptians went through when mummifying the dead and even got to have a go at mummifying our very own teddies. We had a fantastic day and even got to see a real mummy!
science - The digestive system
Science – Poo Investigation!
In science we learnt about the digestive system and how our food passes through different organs in our body before coming out as a waste product. After having a visual demonstration of the process, using a pair of tights to act as the large and small intestines, we then investigated some 'samples' and used our knowledge of what type of food different ancient Egyptian's ate to aided our analysis.
Anti-bullying Week
For anti bullying week this year (13th - 17th Nov.) we decided to focus on the idea that we are all unique. We took the official anti bullying week song and came up with our own actions to the words. We then practiced and performed and were really pleased with our results. Remember we are all UNIQUE!
We began the year by having a visit from Professor Pyramid who explained the story about the first mummy in Ancient Egypt! Then, during our Stunning Start, we made some of our classmates into mummies, I'm sure you agree we look fantastic!