summer term
stunning start
To introduce our new topic lights, camera, action! We arranged for a private showing of Paddington 2 at the Art Centre, funded by The Cranleigh Lion's, to give us that true cinema experience. It was a great way to begin looking at how books have been adapted to the big screen and how parts of the story need to be changed or extra parts explained to keep the audiences interested. We also watched some episodes of the original Paddington series and will be creating our own bear characters to put into mini animations ready for our Marvellous Middle film festival. Come back soon and see how we are getting on!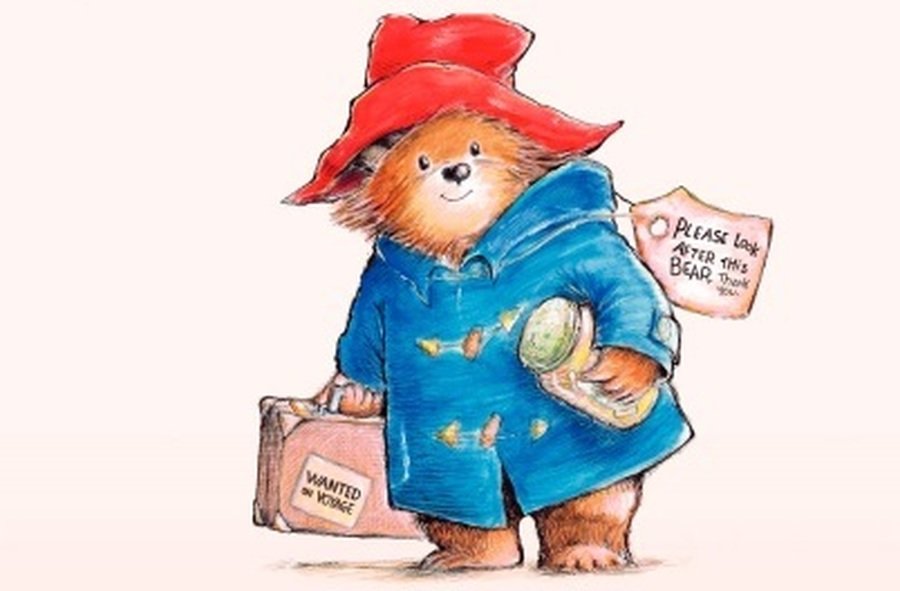 spring term
fabulous finish
Easter Performance
What a fantastic way to end the Spring term! Year 4 created an Easter performance that showed how Jesus took the blame for everyone when he died on the cross for us. They spread themselves out around the church and sang the song 'What a beautiful Name' by Hillsong Worship – there was not a dry eye in the house! Well done year 4 it was amazing.
Easter Pause Day
For Easter Pause Day this year we all stopped to think about 'What is forgiveness?' and 'What sorts of things need to be forgiven?' We focused on the betrayal and friendship of Jesus, with Judas and Peter. We thought about how they must have all felt throughout the Easter story culminating in how Jesus would have felt when he forgave them. We thought about our own actions, reflected on decisions which we have later regretted and wrote these down on tissues. We then watched them wash away in water to represent Jesus' forgiveness. We ended the day with our Easter parade and we loved looking at everyone's hats and gardens. Well done for all the effort you put in they looked fantastic!
Spring Term Fabulous Finish – Residential to Henley Fort
Year 4 had a fantastic time at Henley Fort. The activities were greatly enjoyed and the food was fantastic! We tried lots of new things, from rock climbing and archery to fire lighting and shelter building. We staying in Yurts and even had a go at making our own beds! Well done Year 4, super effort!
World Book Day
We had a fantastic time celebrating World Book Day. We spent the day thinking about our favourite books and the authors who wrote them. We looked at different authors and thought about words within words. We took different famous authors names and had a go at creating as many words as we could out of the letters in their names. Our favourite part of the day was getting to show our costumes to all the other classes in the hall. Can you guess which books we were from? Overall, we had a fantastic day!
DT – Ear Muffs
This terms Science topic was looking at how sound travels. We used this knowledge in our DT project to make a pair of earmuffs to help Mr Quite when he visited Loud Town. First we thought about what materials sound travels through best and what materials absorb the sound. We then used this to help us design and make a pair of earmuffs that blocked out as much sound as possible. These were great fun to make, but tricky because we had to think about the amount and type of materials we needed and how best to join them together. We then decorated them before testing and evaluating our final product.
marvellous middle
This term we have been learning all about Famous Inventors. After we had looked at how Alexander Graham Bell came up with his ideas for the telephone we turned our hand to inventing and tried to come up with inspired inventions to pitch to The Dragons (the Teachers!). In a Dragons Den style environment we pitched our ideas and asked for money to help us develop our ideas further. It was great fun listening to everyone's ideas and even more exciting if we got an investment from the dragons. As no real money was on offer we battled for extra Dojos which was really exciting.
During PE this term we have created 'invention dances.' In the beginning we imagined we were AC and DC electrical current flowing around the circle before moving into smaller groups and creating inventions with our bodies. We had makeover vending machines, …… It was great fun and Mrs Jones was amazed at how well we remembered the dances from week to week before we performed them for the class.
stunning start
We began the term with a trip to Wallace and Gromit's Inventors Lab. We then created our own Cog shaped potato stamps and used them to create repeated pattern wall paper.
We learnt all about the world of inventions through the eyes of Wallace and Gromit and this inspired us in designing our own catapults. We were given the challenge of sending a mini- marshmallow as far as we can using recycled materials. We had great fun watching all our inventions and measuring how far they travelled. We were very impressed with how well they all worked and the furthest distance achieved was an extraordinary 4.98m.
Mrs Jones and Miss Killick then tested the ones they made at lunchtime using the internet for some ideas which they improved after initial testing. The one on the right threw the marshmallow an exciting 6.63m!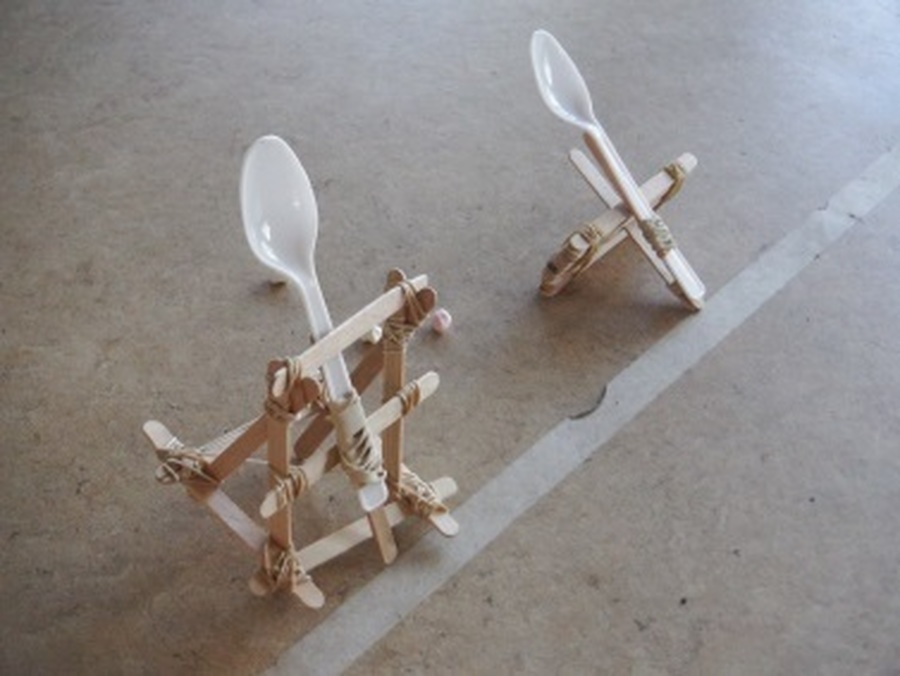 Autumn Term
art
In Art this term we have thought about papier mache and colour. We have made Egyptian Death Masks. We started off by cutting the death mask shape out of card and attaching this along with the beard to a craft mask. Our next challenge was to use papier mache to cover our entire mask and strengthen it before it was ready to be painted. Finally we designed the decoration on the mask and painted it on. We had great fun making them and loved putting them on and pretending to be Pharaohs.
haslemere museum trip
At the end of November we visited Haslemere Museum to learn all about mummification. We had a great day learning about the process the Ancient Egyptians went through when mummifying the dead and even got to have a go at mummifying our very own teddies. We had a fantastic day and even got to see a real mummy!
science - The digestive system
Science – Poo Investigation!
In science we learnt about the digestive system and how our food passes through different organs in our body before coming out as a waste product. After having a visual demonstration of the process, using a pair of tights to act as the large and small intestines, we then investigated some 'samples' and used our knowledge of what type of food different ancient Egyptian's ate to aided our analysis.
Anti-bullying Week
For anti bullying week this year (13th - 17th Nov.) we decided to focus on the idea that we are all unique. We took the official anti bullying week song and came up with our own actions to the words. We then practiced and performed and were really pleased with our results. Remember we are all UNIQUE!
We began the year by having a visit from Professor Pyramid who explained the story about the first mummy in Ancient Egypt! Then, during our Stunning Start, we made some of our classmates into mummies, I'm sure you agree we look fantastic!