summer term
Rockets have been listening to the story of 'Goldilocks and the Three Bears'. They joined in and acted out the story as Mrs Trinder read it out!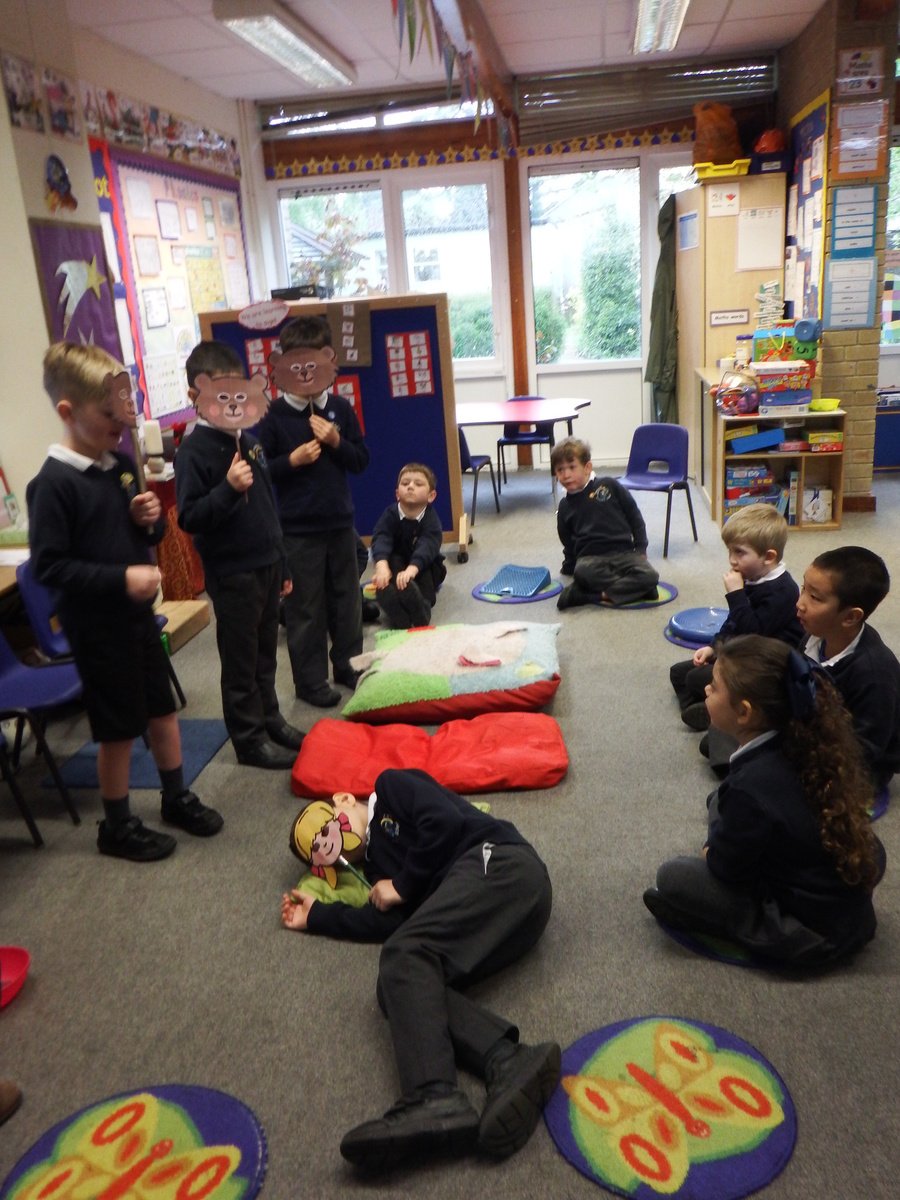 Thank you to Brookmead Vets in Cranleigh for donating leaflets, bandages and posters to our new veterinary surgery role play.
Comets, Moons and Rockets greatly enjoyed 'Pet Day' on Friday. They loved meeting a range of different mammals, birds and reptiles! In the morning Comets wrote questions to ask the different pet owners. Comets, Moons and Rockets would like to thank everyone who bought in a pet.
spring term
easter pause day
On Easter Pause Day Rockets enjoyed making hot cross buns and Easter place mats. We acted out the Easter Story using drama to help us better understand the story.
This week Rockets went on a treasure hunt!
They made maps and clues using positional language, and helped other Rockets find their 'buried' treasure chests.
Rockets have been reading and exploring poems about the sea. They wrote their own poems about the sea and performed them to the class!
Our speech and language therapist taught us how to sign 'stop' 'wait' and 'listen'.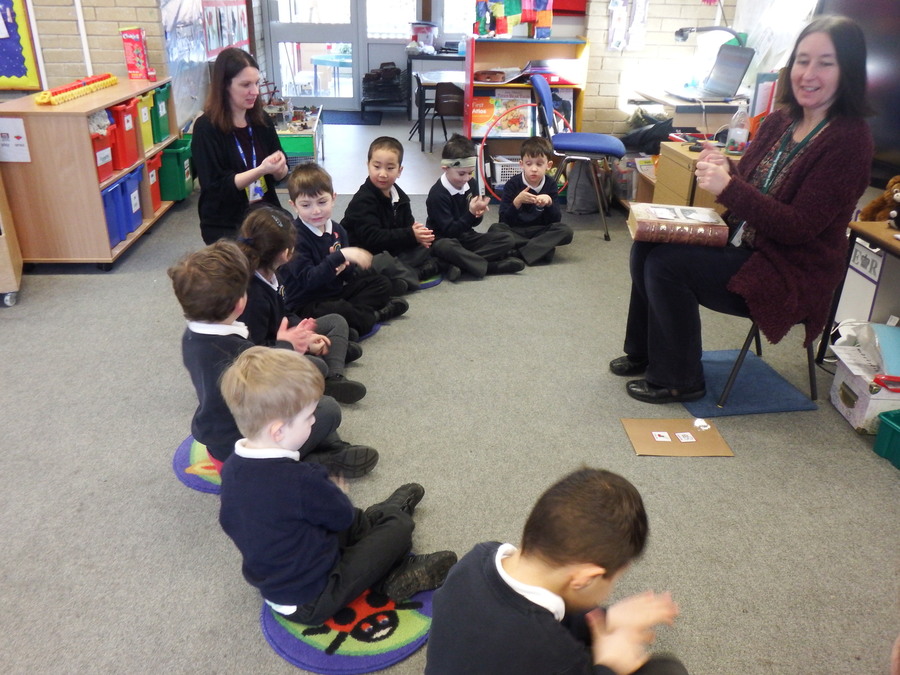 This week we followed instructions to make a pirate hat.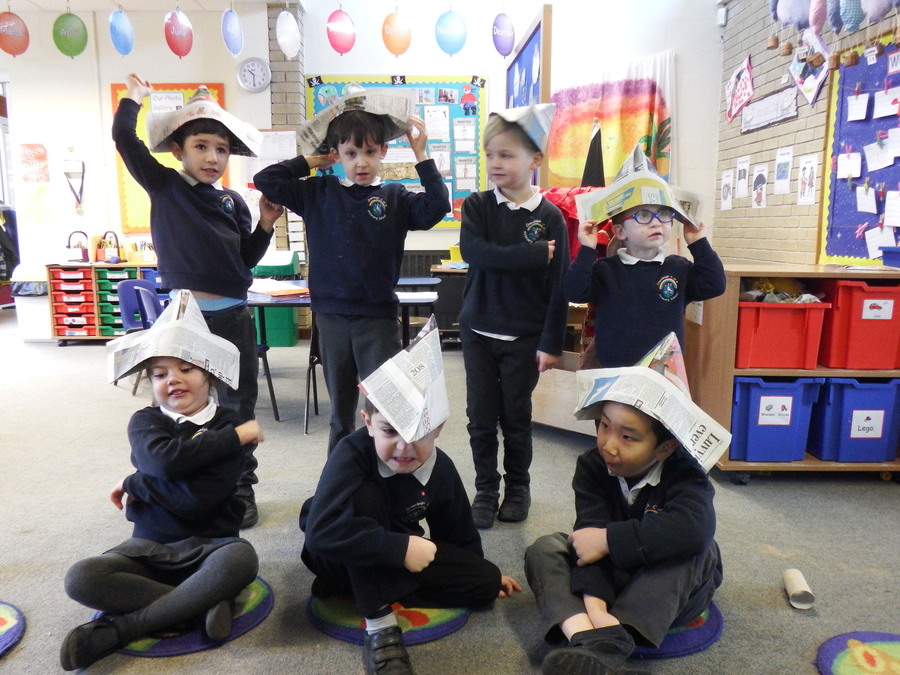 literacy
During literacy we got in to the character of a pirate. We acted out what they do on a ship and thought about questions we might ask about them.
Rockets are enjoying their new topic. Sail the Seven Seas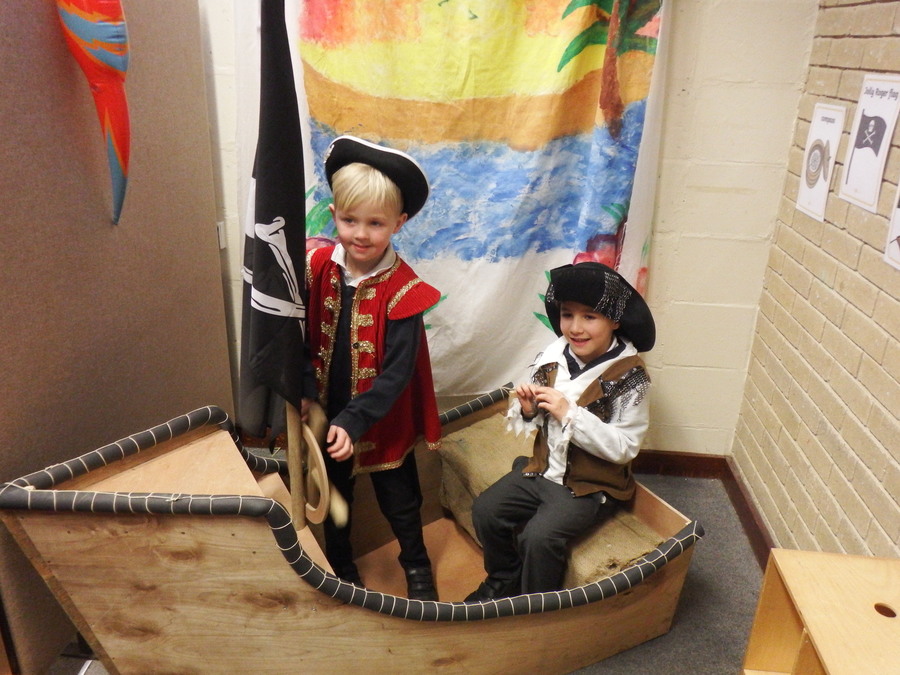 autumn term
christmas story
Rockets enjoyed acting out the Christmas story in literacy as Mrs Hill read it to us.
Rockets went on a sensory leaf walk to look, smell, listen and touch the leaves in the garden. We collected leaves and made a leaf hedgehog.
Our role play area is now a fruit and vegetable shop we have been selling and looking at different fruit and vegetables.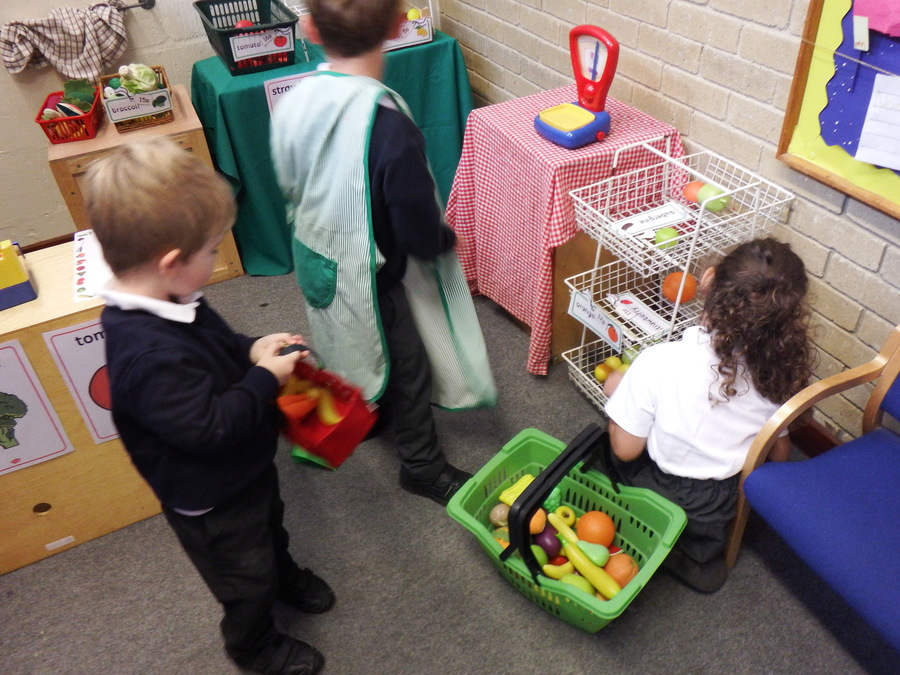 Visit from a Baker
We had a visit from a baker and had a great time making hedgehog rolls yum.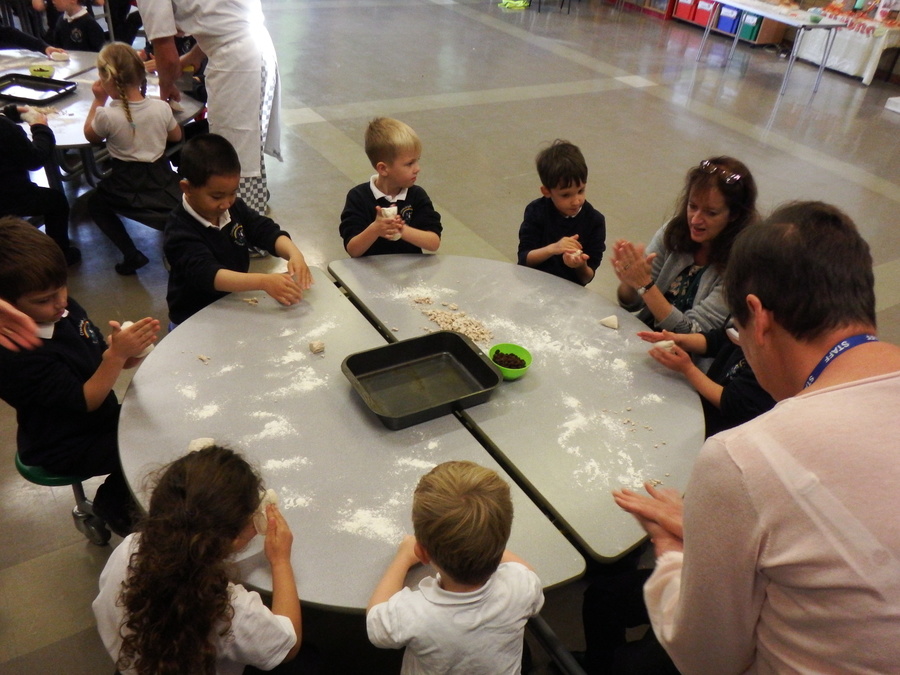 Home role play
We have been having fun in our home role play doing some cooking, cleaning.
Our wall collage. 'Knock Knock! Who's there?