spring term
Marvellous middle - chinese new year
Role play in the Chinese restaurant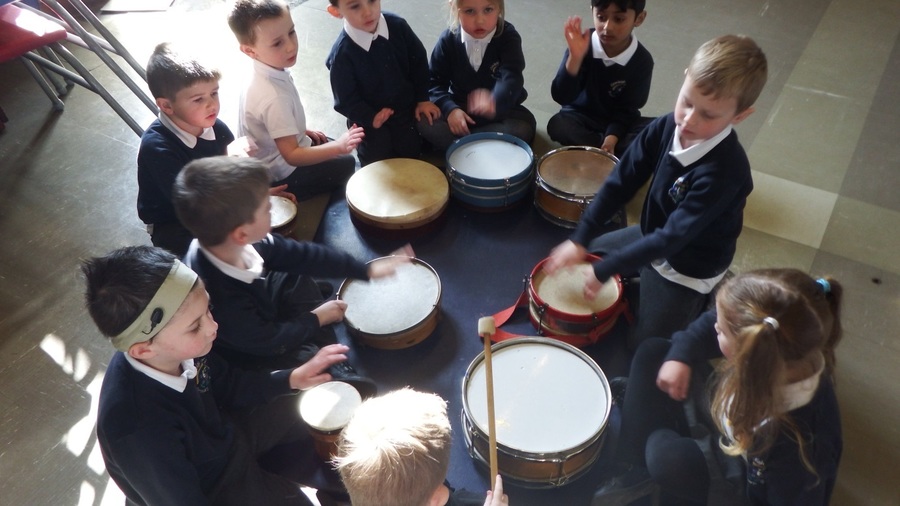 Autumn term
anti-bullying week
During Anti-bullying week we learnt how to stay safe and be polite when using the the internet to play games. We met 'Sid the superhero' and made masks of the animals he helped.
our visitors
These are some of our recent visitors who have talked to us about their careers, or have read us a story as part of our project 'Knock, Knock, who's behind the door?'
As part of our project 'Knock, Knock', a baker came to visit us in school. We learnt how bread is made and created our own bread hedgehogs! We had a great time. A huge thank you to Simon from Celebration Cakes in Cranleigh for giving up his time to visit us.
Clean hands!
Suns class did an experiment to find the most effective method of washing hands to get rid of germs-we used glitter and oil to represent the germs! We found that by using soap, water and a paper towel, our hands were the cleanest!