Teaching British Values
The DfE have recently reinforced the need "to create and enforce a clear and rigorous expectation on all schools to promote the fundamental British values of democracy, the rule of law, individual liberty and mutual respect and tolerance of those with different faiths and beliefs."
The Government set out its definition of British values in the 2011 Prevent Strategy. In June 2014, David Cameron emphasised the important role that British Values play in education. This however is not an entirely new initiative for us and these values have been threaded amongst our ethos and curriculum for many years. At Cranleigh Primary these values are reinforced regularly and in the following ways: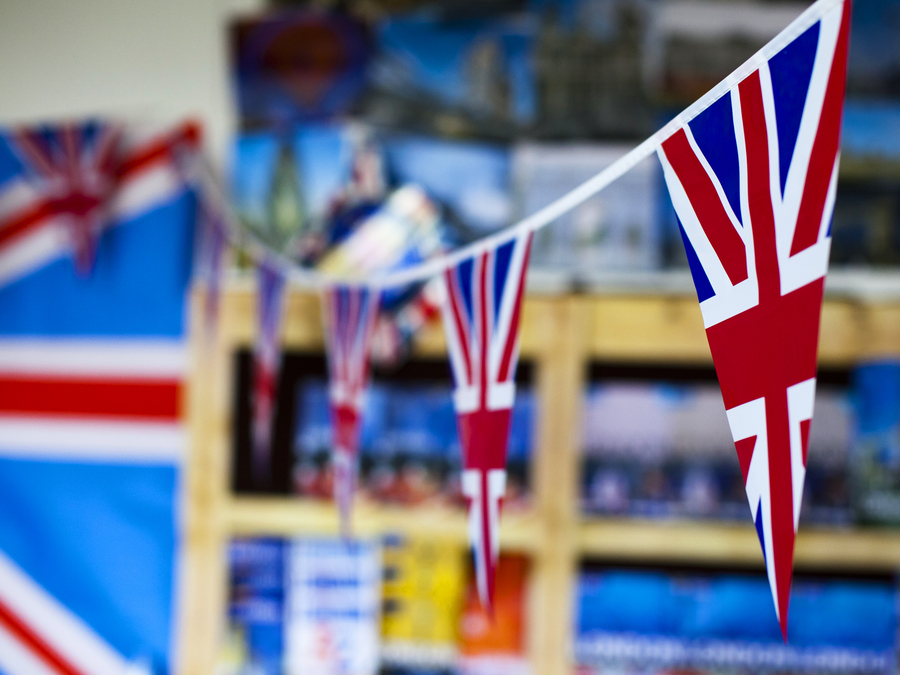 Democracy
We have an active School Council which meets every half term to discuss issues affecting our school. The children who would like to represent the school prepare a campaign speech and are involved in an 'election'. The council has its own budget and is genuinely able to effect change within the school. Every child on the school council is voted in by their class and the councillors take forward the views of their class to the meeting. Below is a photograph of two of the school council presenting their plans for a new climbing frame at Upper School. The councillors were in charge of researching, planning and budgeting the ideas prior to the presentation.
Other school council initiatives have been:
Class suggestion boxes
Supporting and designing for the Christmas Tree Festival
Question and answer session with Anne Milton
School council visits the Houses of Parliament annually to meet the local MP, a tour of how parliament works and runs, Lords and the Commons. We also get the chance to go to the public gallery to watch enough debating.
Children at our school are listened to and are taught to listen carefully to others. Children are taught to respect the right of individuals to have their voices and opinions heard. They are taught to discuss issues in a balanced and calm way.
democracy day 2019
Last Friday (28th September 2019) was democracy day and all of Earth class came to school dressed in red, white and blue. A group of children helped me out during assembly and they all did me proud- explaining to the school all about the anniversary of the suffragettes and women getting the right to vote. In maths we used our problem solving skills to answer a variety of different multi step democracy day problems. These really tested the children but they all had a brilliant attitude towards them and it was wonderful to see how proud they felt once they had solved each problem. In the afternoon both Earth and Mars joined together to debate if it was worth spending money on space travel. They researched the different amounts countries spent and then presented their arguments either for spending the money or against spending the money to the class. Whilst all this was going on they also had a chance to vote for their school council, eco-warrior and house captains. Well done to everyone in Earth who stood for one of these roles, you all presented brilliantly and had some fantastic ideas on how you could make a difference to school life. Good luck to everyone as you wait for the results!
Miss Killick (Earth Class)
Democracy Day - September 2018
We learnt about British Values this week when we held our very own Democracy Day to vote for our House Captains, Eco Warriors and School Councillors. All our candidates had to present at hustings in front of both their own classes and houses. We wore red white and blue mufti for the day and some of the Year 5's did a brilliant presentation in assembly explaining all about how it the 100 year anniversary since women got the right to vote. We learnt about democracy in our PSHCE lessons that day too. We had a very British lunch of fish and chips before voting in the ballot boxes at upper school, and there was a real buzz and excitement in the air. The prefects did a wonderful job of helping the voting process to run smoothly and get all our children to the right places at the right times with the correct voting slips! A brilliant day was had by all.
The Rule of Law
The importance of laws, whether they be those that govern the class, the school, or the country, are consistently reinforced at Cranleigh Primary. The children are taught from an early age the rules of the school. These are our four Golden Rules which were created by the children. Children are taught the value and reasons behind rules and laws, that they govern and protect us, the responsibilities that this involves and the consequences when laws are broken. Visits from authorities such as the Police and Fire Service help reinforce this message.
Individual Liberty
At Cranleigh Primary, children are actively encouraged to make choices, knowing that they are in a safe and supportive environment. As a school we educate and provide boundaries for children to make informed choices, through a safe environment and an empowering education. Children are encouraged to know, understand and exercise their rights and personal freedoms and advised how to exercise these safely, for example through our eSafety and PSHE lessons. Our annual support of the British Legion Poppy Appeal, and last year's 'Lest We Forget' campaign, shares the sacrifices that have been made in the past for our liberty as a nation.
Mutual Respect
Mutual respect is at the heart of our values. Children learn that their behaviours have an effect on their own rights and those of others. All members of the school community treat each other with respect. One of our four golden rules is: 'to be responsible and respectful'.
Tolerance of those of Different Faiths and Beliefs
Cranleigh Primary is situated in an area that is not greatly, culturally diverse. The school recognises its role in preparing children for life in modern Britain. We actively promote celebrations of different faiths and cultures. The religious education syllabus is the agreed Surrey syllabus. Through RE and personal and social education we reinforce messages of tolerance and respect. Members of different faiths and religions are encouraged to share their knowledge to enhance learning within classes and the school. The children visit places of worship that are important to different faiths.
The curriculum.
Staff regularly review the curriculum to ensure that it promotes the areas outlined. It also ensures that pupils are taught about key events and figures in history. Events during the year celebrate culturally diverse occasions and memorable events taking place in the country.
For more detailed curriculum coverage please see our curriculum pages for PSHCE, RE and collective worship.
The Queen's 90th Birthday
The children of Cranleigh Primary were thrilled to have their very own garden parties to celebrate the Queens 90th Birthday. The events, featuring traditional maypole dancing and a picnic surrounded by Union Jack bunting, were opened by Canon Derek Holbird. Lower school children were joined by Queen Georgie, Children`s Pastor from St Nicolas Church Cranleigh. "Our pupils learnt about Queen Elizabeth`s reign, duties and family for the day and our assemblies in particular focussed on her life of service. Our children had a wonderful experience and we all wish her Majesty a very happy birthday".