The local Community
We are very proud to play an active role in the local community, participating in many events, including: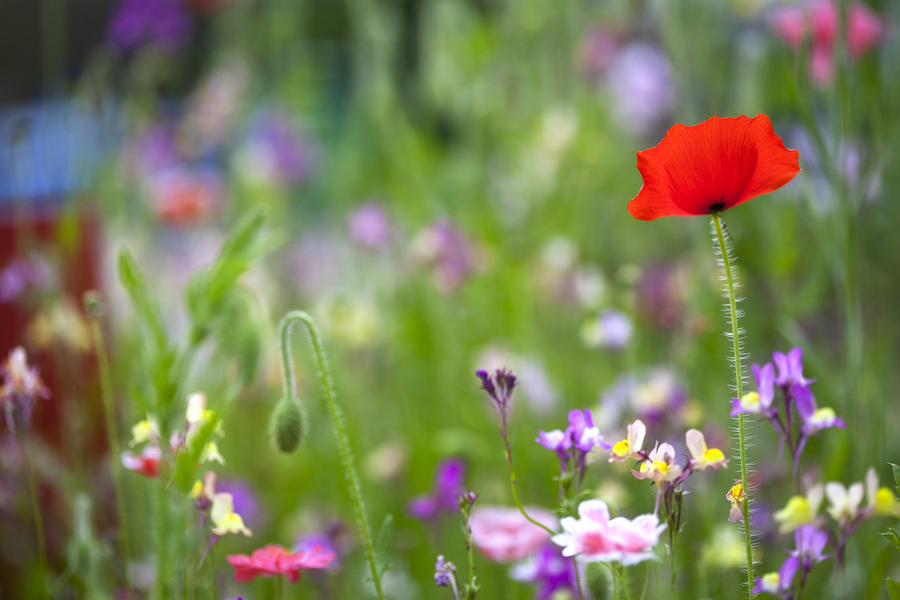 Eco warriors litter picking in the village


Sports events e.g. Cranleigh inter-school swimming competition, District sports, Chelsea Football Festival at Cranleigh School, inter school netball and football competitions


Music from the Movies - years 3 and 4 experienced a full symphony orchestra with other schools at Cranleigh School


Posters for Peace competition - in collaboration with Cranleigh Lions Club


Shoe Boxes for Romanian children appeal, in collaboration with Cranleigh Rotary Club


Strong links with Rowleys Day Centre, with children regularly playing indoor bowling, singing and having tea with Rowleys clients


Country dancing at the Rectory fete and Cranleigh Carnival


Visits from Guildford Flames Ice Hockey team (anti-drugs theme)


Visits from Surrey Fire Brigade and Surrey Police eg fire safety and road safety


Strong links with Elmolo School in Kenya, Africa


School choir participation in the Cranleigh Rotary Club carol service and opening the Christmas tree festival at St Nicolas Church


Harvest festival in church followed by year 6 children joining church volunteers to distribute harvest gifts around the village


Recent Events
Netball Match
On Monday, 11th Feb 2019, Year 5/6 girls played in a netball tournament against other local schools. They all worked really hard as a team and as the tournament went on, they got better and better. They took all advice on board and used it in the next game. Overall, we finished joint 3rd with Park Mead in the tournament.
Well done to all the girls that played!
Miss J. Brown, PE Subject Leader
Dodgeball tournament 2019
On Friday 1st February 2019, I took some Year 3 and 4's to play in a Dodgeball Tournament against other local schools. We had a Cranleigh team and made up another team with some children from Park Mead. Both teams played extremely well and our school won the values certificates (voted by other schools) which included: determination, honesty, passion, respect, self-belief and teamwork. Our 'Cran-mead' team came 2nd in their pool, so played against Park Mead for 3rd place overall. Unfortunately, they lost this game, but still managed to come 4th out of 8 teams. Our 'Cranleigh' team came 1st in their pool, so played Wonersh and Shamley Green in the final! We managed to dodge lots of shots, but in the end we lost by 1 point and came 2nd overall. We had super afternoon playing dodgeball and they all played really well!
football Match 2019
On Tuesday, 29th January, Year 3 played a football match against Park Mead School. We worked out our positions and chose Ben to be our Captain. Alfie volunteered to be our Goalkeeper. We played so well that Alfie and our defender Jodie only touched the ball TWICE! Nicholas, Oscar, Bailey and Tola almost scored, but they had a very good goalkeeper who stopped every shot. Kevin, Bailey and Courtney were fantastic midfielders and ensured the ball stayed in our half. Throughout the match, we worked hard as a team, finding space and passing to each other to score a goal. The match finished 0-0, but we hope to win our next match.
Year 5''s Visit to 'Rowleys Centre for the Community'
Recently a group of year 5 children went to Rowleys to join in with their 'armchair aerobics' exercise classes. They had great fun chatting and trying out the excercises with the centre's regular visitors.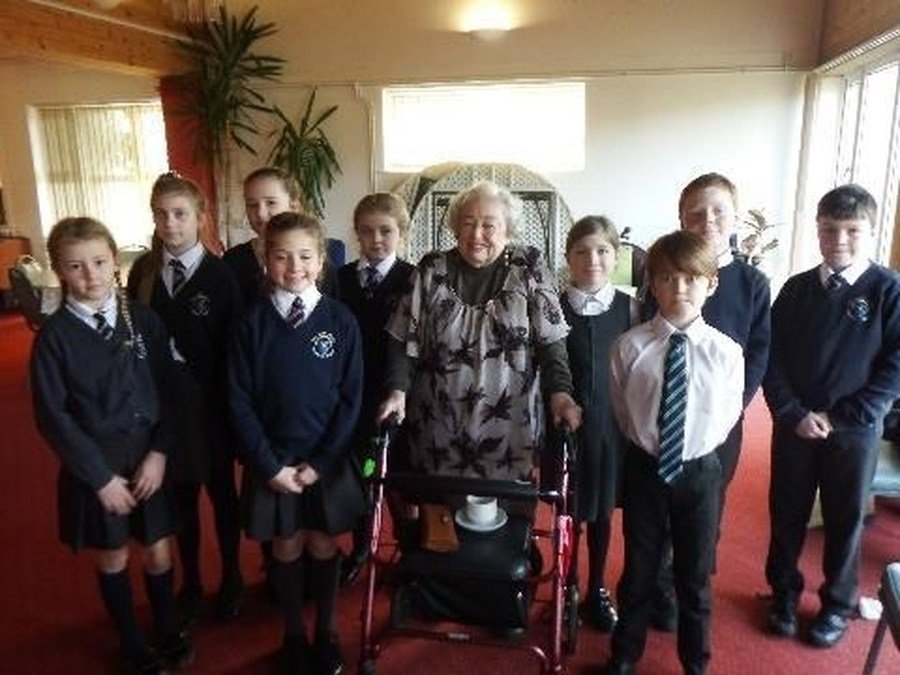 Romanian Shoeboxes - Nov 2018
Thank you to everyone for all your support in this year's Romanian Shoebox appeal. They have now been collected by Cranleigh Rotary, in total we collected 160 boxes.
Thank you again for your fantastic support.
Cranleigh Arts Festival Gala - Nov 2018
To commemorate the start of the Armistice Centenary weekend Cranleigh Arts Society put on a Gala Evening on Friday 9thNovember. The aim of this event was to demonstrate the role the Arts can play in young people's lives. The Gala Evening is brought together performances from local schools through the mediums of art, drama, music and poetry. All the pieces cantered around the Armistice Centenary celebrations. Chloe H, Jacob H and Edward H all wrote and performed poems brilliantly, they were fantastically creative and poignant. Reflecting the occasion perfectly. A special well done goes to Jacob whose
poem "Christmas 1914" got chosen to be showcase at Cranleigh Writers Groups Centenary Celebrations. Sienna C, Eva B, Emily D, Elizabeth B, Rebecca D and Chloe L all put on a short drama performance titled 'The Evacuees.' They only had a weeks' worth of lunchtimes to practice and all rose to the
challenge brilliantly. I was really impressed with the girl's hard work and commitment to learning all their lines and rehearsing as much as they could.
Well done to all the children involved, you did Cranleigh Primary proud.
2017
Christmas Tree Festival - Dec 2017
We are delighted to share our news following our entry of a tree into the Christmas Tree Festival at St Nicolas Church, Cranleigh. Our tree won the children`s section of the competition! Congratulations and thanks to Mrs Lee and her team of elves who helped her to create the hand made origami decorations and to decorate the tree in church. Thank you to everyone who voted for our lovely tree. What wonderful festive news!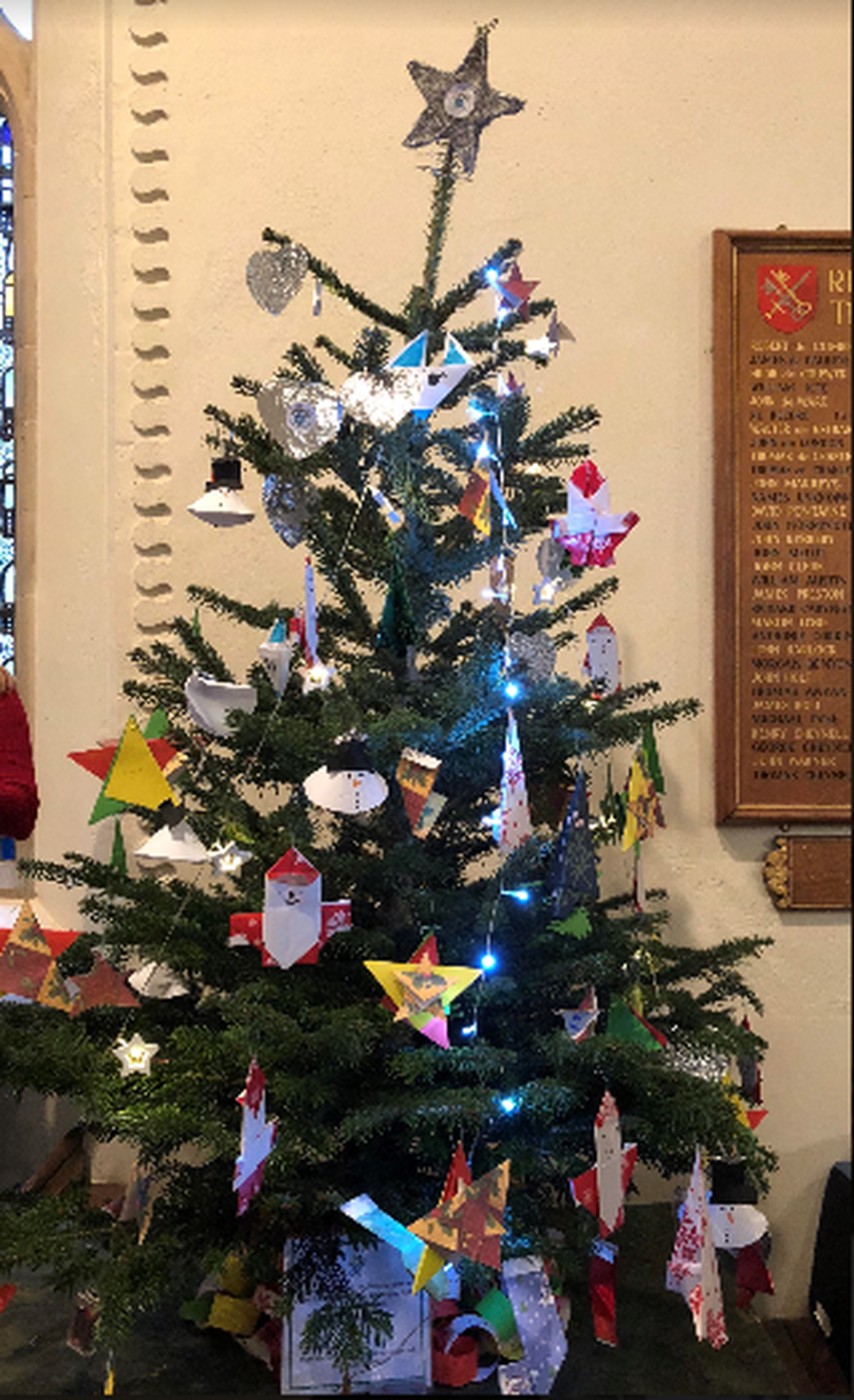 Christmas Carols at Cedar Court - Dec 2017
The Year 6 members of the choir went to sing Christmas Carols at Cedar Court on Tuesday. They entertained the residents with a range of wonderful Christmas songs with the residents singing along. The girls also sang a small personal concert for a lady who was unable to get out of her room to join them. We all had a wonderful time and are looking forwards to visiting Cedar Court again.
Visit to Santa Fir - Nov 2017
On Thursday 30th November Head Boy, Archie Ambrose and Head Girl, Jessica Jenking along with
Miss Newman went to collect the Christmas trees to display in our school, which were secretly
decorated after school to surprise the children the following day! They had a wonderful time and
were shown all around Santa Fir Christmas farm, and even introduced to the much loved reindeer
family.
Santa Fir very kindly donated the two trees for upper and lower school and we are incredibly grateful
to them for their generosity.
Tillingbourne Football Tournament - Nov 2017
Many congratulations to our Year 3 and 5 football teams who took part with some excellent results, goal scoring and fantastic saves. They were all thanked for their brilliant efforts during our Celebration Assembly on 24th November.
Annual Schools Swimming Gala - Nov 2017
With some great efforts by our Year 3-6 swimmers we finished overall 5th with a 4th place for the girls team. It was a exciting weekend event, well done.
Shoe Box Appeal for Romania - Nov 2017
Our shoe boxes for Romanian children have now been collected by Cranleigh Rotary Club and we collected almost 300 boxes this year. Many thanks to all those who generously donated and supported this event.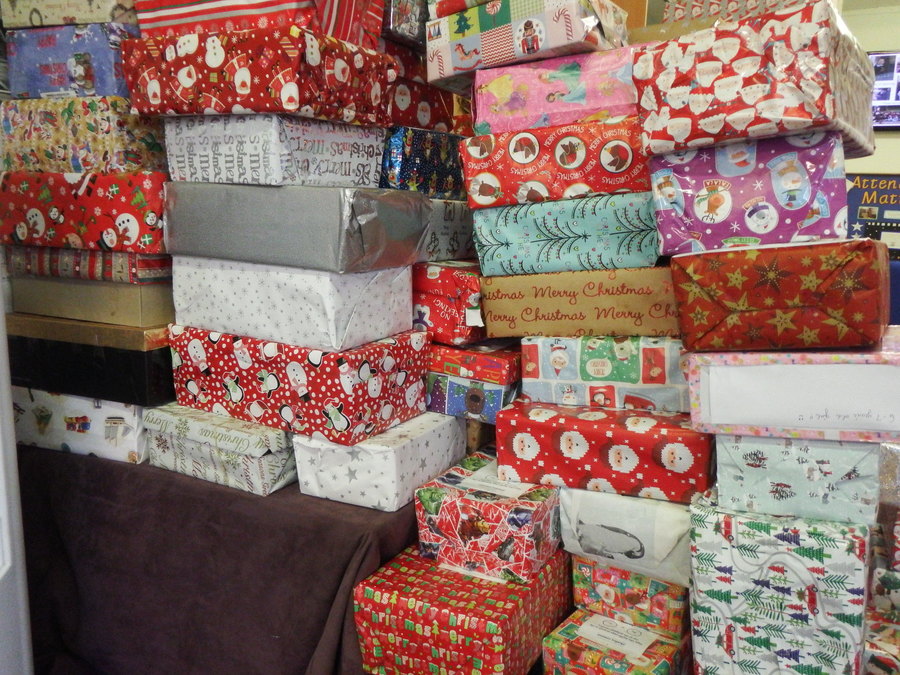 Elmolo - May 2017
We were recently joined in celebratory worship by Mike Payne, our local link man to Elmolo Primary School in Kenya. Mike gave us an update on the Kenyan school children and we presented him with fundraising cheques. Year 5 raised funds by holding a "Guess the number of sweets in the jar" competition and year 3 made and sold healthy snacks at breaktime. Thank you to year 3 and 5 for their tremendous efforts to raise money for our friends in Kenya.
Rowley's Visits - April 2017
Over the last 6 years, the Year 5 pupils have been getting to know the older people of the village. We are taking part in the Cranleigh Intergenerational Project. This aims to build bridges between relationships of older and younger members of the community. The children get involved with playing and helping the clients play "New Age Kurling". This is a game where you have a large target on the floor and round discs. You have to push the disc onto the target with a special stick. Then the next person tries to hit you off. It gets quite competitive both with the children and clients.
The children then sit and have their packed lunch with the clients. This is a time for them both to share stories about their lives before coming back to school. We have had some fantastic feedback from the clients and Centre staff.
"Thank you for joining us and we loved, the children's company. It is such a joy to see the children" (Edna)
Recently, we helped Ann celebrate her birthday. She was 101. An remarkable lady.
Pre-Easter Concert at Rowley's - April 2017
Mrs Hendy recently took a group of children to perform for members of the Darby and Jone club at Rowleys Day Care Centre in Cranleigh. We received this complimentary letter:
Dear Mrs. Hendy, I write on behalf of the members of the Cranleigh Darby & Joan Club for Senior Citizens to say a big 'Thank You' for the time and energy you all gave us in the form of a short pre - Easter Concert. The singing was very much appreciated and our members so enjoyed listening to the 40+ children who were able to come. It was also nice that they were able to talk,even for a short time, after the performance. Please say a big thank you to everyone involved.

Yours sincerely Diana Trent.
Sayers Croft - April 2017
The Eco Warriors have spent 3 afternoons supporting staff at Sayers Croft to ensure the grounds are eco friendly. They have been litter picking, planting hazel, building fences and making mini beast homes! Miss Munslow was very impressed with their dedication and effort! Well done Eco Warriors!