Physical Education (P.E.)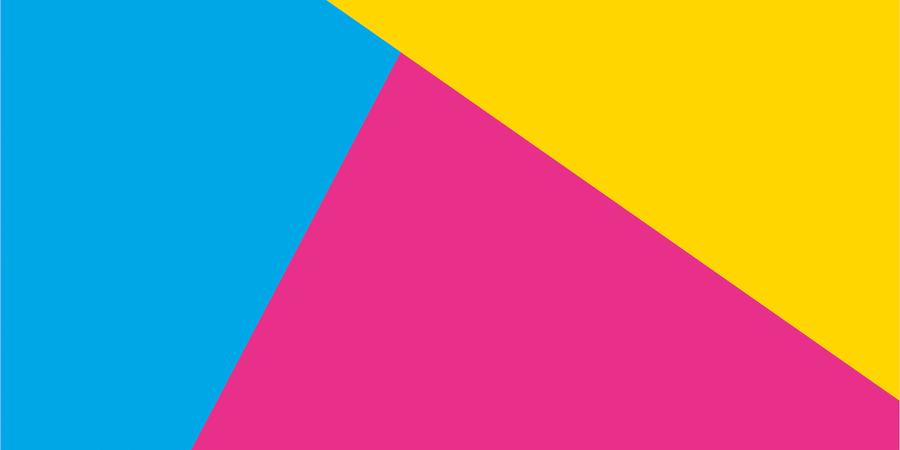 We are delighted to announce that we,
have achieved the School Games
Gold
Mark Award
for the
2018/19
academic year.
The School Games Mark is a Government led award scheme launched in
2012, facilitated by the Youth Sport Trust to reward schools for their commitment
to the development of competition across their school and into the
community, and we are delighted to have been recognised for our success.
With many key stage 2 children competing in local
inter-school competitions this year, we are extremely proud of our pupils
for their dedication to all aspects of school sport, including those young
volunteers, leaders and officials who made our competitions possible.
As part of our application, we were asked to fulfil criteria in the areas of
participation, competition, workforce and clubs, and we are pleased that
the hard work of everyone at our school has been rewarded this year.
A big thank you to the parents who support their children in this participation.
Jenn Brown
PE Subject Leader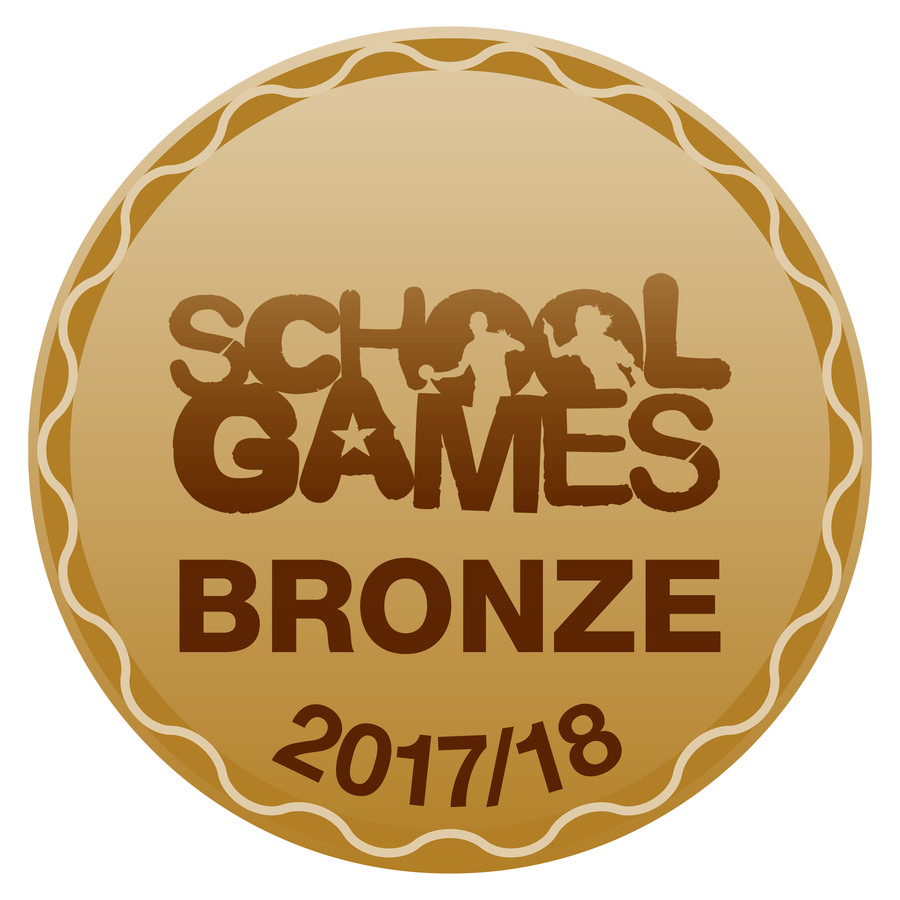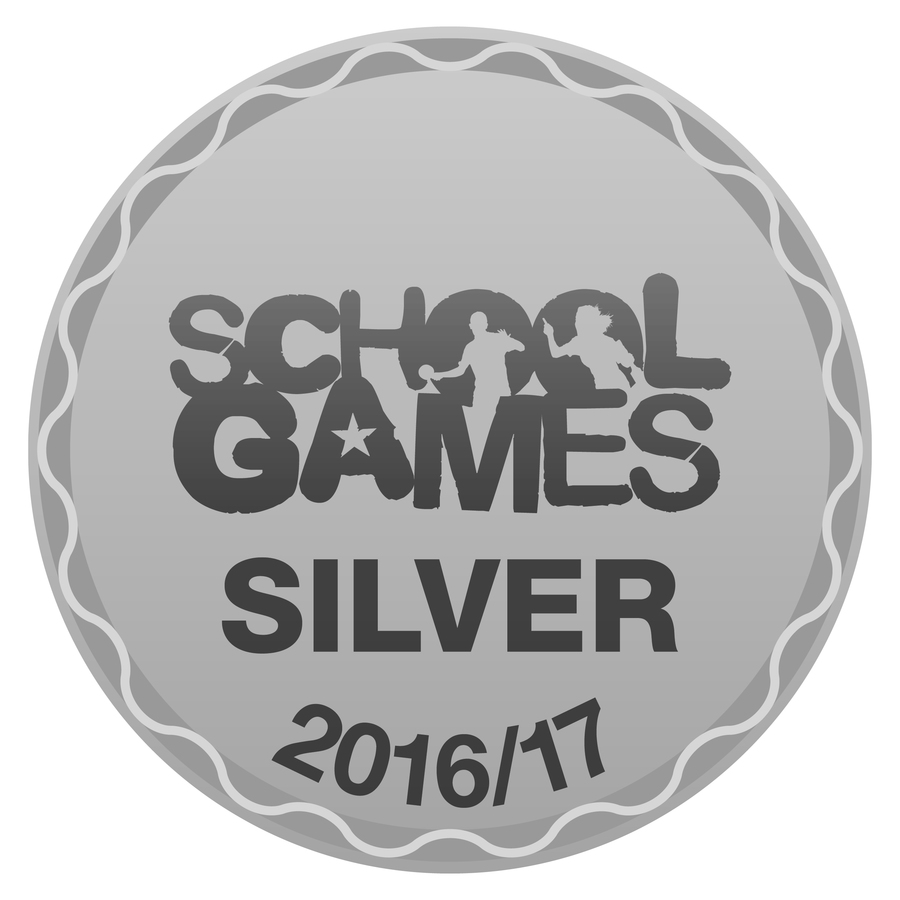 Physical Education develops children's physical skills, confidence, capabilities and potential. It gives opportunities for children to be creative and competitive while learning to work with and respect others.
At Cranleigh C of E Primary School children learn how to plan, perform and evaluate actions, often in pairs and small groups, helping them to develop the quality and effectiveness of their work. We promote a positive attitude towards active lifestyles and aim to introduce children to lifelong physical activity.
Children in all year groups will be working with specific sports coaches to enhance their skills further. All children also have access to sporting extra curricular clubs.
Click on the following links for more information about our PE curriculum.
Sports Funding
Click here to find out more about the funding our school receives and how we use it.
House Sport
Cranleigh C of E Primary School runs a programme of house sports throughout the academic year for key stage 2. Children enter tournaments for football, rounders and netball in their houses to battle for the inter-house cups and trophies. The biggest event is Sports Day in the summer term where both key stage one and two children partake in a variety of races. Points gained at these sporting events contribute to the overall house point totals for the year.
recent sports events
2020
January 2020 dodgeball tournament
On Thursday 16th January, I took a group of Year 4 children to Glebelands School for a Dodgeball competition. We had two teams, a Cranleigh Primary team and a Cranmead team (made a second team with Park mead). We played against lots of different schools and won all of our games. Both teams made it to the final and Cranleigh Primary finished 1st and Cranmead 2nd! Overall, we had a fantastic time at the Dodgeball event and learned a lot
about the sporting values: determination, passion, honesty, self-belief, respect and teamwork. Well done to all of the players, I was very proud of all the children, especially those that were mentioned for demonstrating the different values."
Miss Brown
Sports Lead
2019
autumn 2019
Wednesday 23rd October - Football Tournament
On Wednesday 23rd October, Year 4 Girls and Boys played in a tournament against 15 local schools. They worked really hard as a team and their skills improved over the games that they played. A big well done to all of the players for participating and showing great determination.
Tuesday 5th November - Football Tournament
On Tuesday 5th November, Year 3 boys and Year 5 boys played in a football tournament against other schools in Surrey. The Year 5 boys worked really well as a team and managed to score some fantastic goals. The Year 3 boys did really well too at their first tournament and they listened really well to all the feedback that they were given to work well as a team. I was really impressed with all the children for showing great sportsmanship in supporting and cheering on each other in their matches.
Saturday 9th November - Cross Country
On Saturday morning, children from Years 3-6 competed in a Cross country event. The children were all excited at the starting line and put a lot of effort into their races. I was really proud of all the children that competed in the event for participating and representing the school. Well done to Lola in Year 6 for earning a 3rd place medal in her race!
Wednesday 13th November - Netball Tournament
On Wednesday afternoon, Year 6 girls competed in a netball tournament against 16 other schools. They played extremely well and followed any advice given to them. They didn't let their defeats beat them and they went into every game determined to win and with a positive attitude towards the game.
I just wanted to say a big thank you to all the parents that have been giving their children lift, shown support and offered help for events. It is greatly appreciated by the staff and children at Cranleigh Primary.
Miss Brown
Sports Lead
october 2019 football tournament
On Thursday, 3rd October, the Year 6 football team played a match against Wonersh and Shamley Green. During a tense first half, five goals were scored. The half ended 3 - 2 to Wonersh and Shamley Green. After an amazing team talk, we went back on the pitch ready to win the game. Goal after goal went into the opposition's net and we won the game 7 - 5.
Written by the Year 6 Football team.
october 2019 netball tournament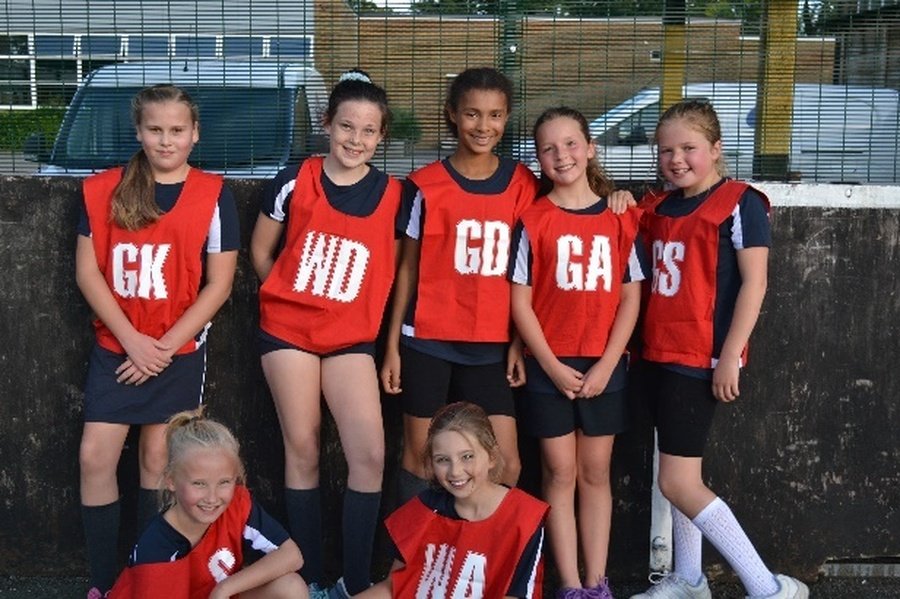 On Wednesday 2nd October,, a group of Year 6 girls went to Glebelands for a Netball tournament against Park Mead, Wonersh and Shamley Green and St Cuthbert Mayne. We played St Cuthbert Mayne first and won 3-1. Then we played Wonersh and Shamley Green and lost 3-2. Finally, we played Park Mead and won 4-3. Overall, we came second in the tournament.
Written by the Netball Team.
Netball Match
On Monday, Year 5/6 girls played in a netball tournament against other local schools. They all worked really hard as a team and as the tournament went on, they got better and better. They took all advice on board and used it in the next game. Overall, we finished joint 3rd with Park Mead in the tournament.
Well done to all the girls that played!
Miss J Brown, PE Subject Leader
On Friday 1st February, I took some Year 3 and 4's to play in a Dodgeball Tournament against other local schools. We had a Cranleigh team and made up another team with some children from Park Mead. Both teams played extremely well and our school won the values certificates (voted by other schools) which included: determination, honesty, passion, respect, self-belief and teamwork. Our 'Cran-mead' team came 2nd in their pool, so played against Park Mead for 3rd place overall. Unfortunately, they lost this game, but still managed to come 4th out of 8 teams. Our 'Cranleigh' team came 1st in their pool, so played Wonersh and Shamley Green in the final! We managed to dodge lots of shots, but in the end we lost by 1 point and came 2nd overall. We had super afternoon playing dodgeball and they all played really well!
On Tuesday, 29th Jan 2019, Year 3 played a football match against Park Mead School. We worked out our positions and chose Ben to be our Captain. Alfie volunteered to be our Goalkeeper. We played so well that Alfie and our defender Jodie only touched the ball TWICE! Nicholas, Oscar, Bailey and Tola almost scored, but they had a very good goalkeeper who stopped every shot. Kevin, Bailey and Courtney were fantastic midfielders and ensured the ball stayed in our half. Throughout the match, we worked hard as a team, finding space and passing to each other to score a goal. The match finished 0-0, but we hope to win our next match.