REMOTE LEARNING
Our remote learning platform - Google Classroom - is up and running. Please contact Year5@cranleighprimary.surrey.sch.UK for log in details.
We post new remote work and live Google Meet on a daily basis.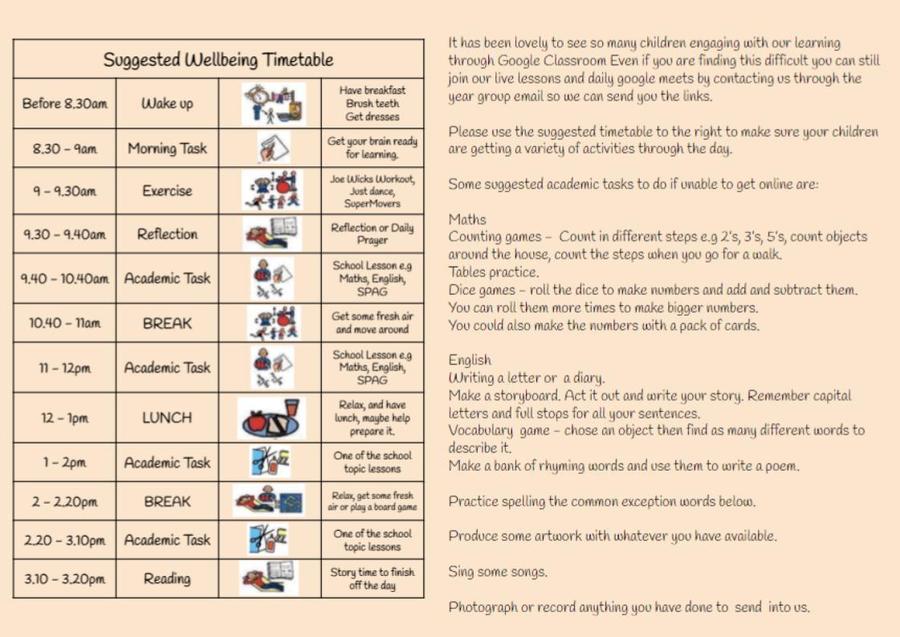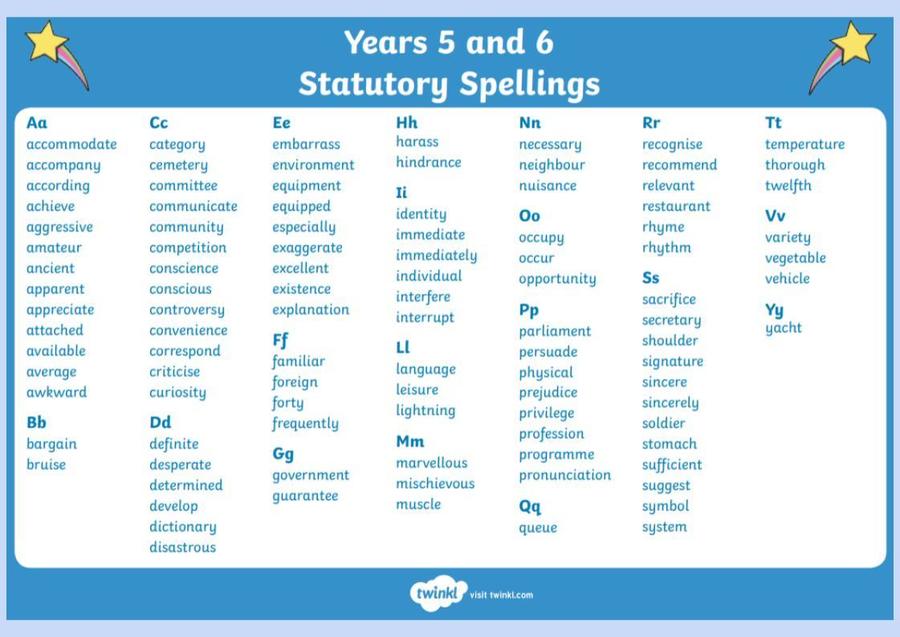 Here is a small selection of this week's work
Curriculum maps
Below are the curriculum maps for Year 5 2020-2021, in order of teaching.
What shall i read next?
If you are unsure what to read next, or fancy a bit of a challenge, have a look at the following 100 books and see if you can choose something that is different to what you would normally read. If you need any help then please as your friends or class teacher for a recommendation.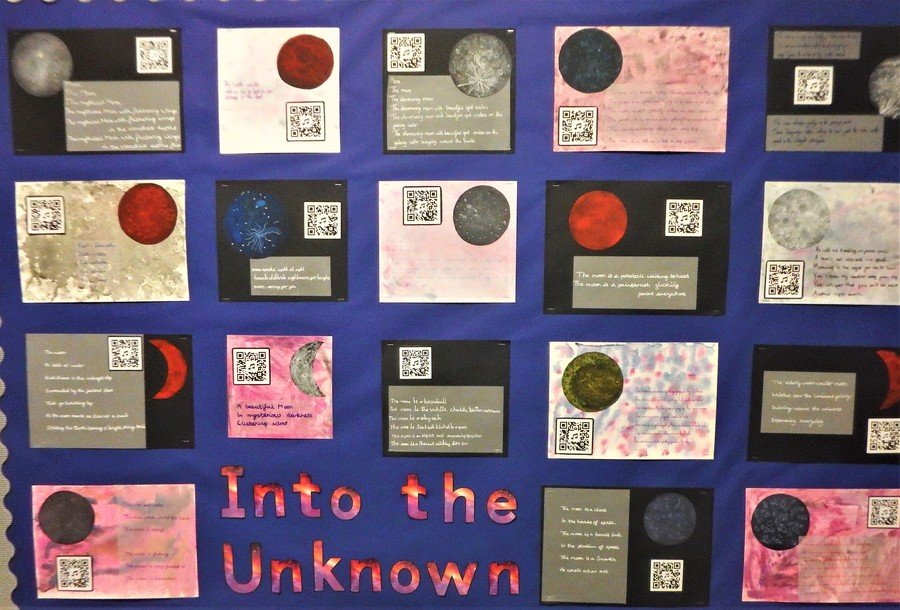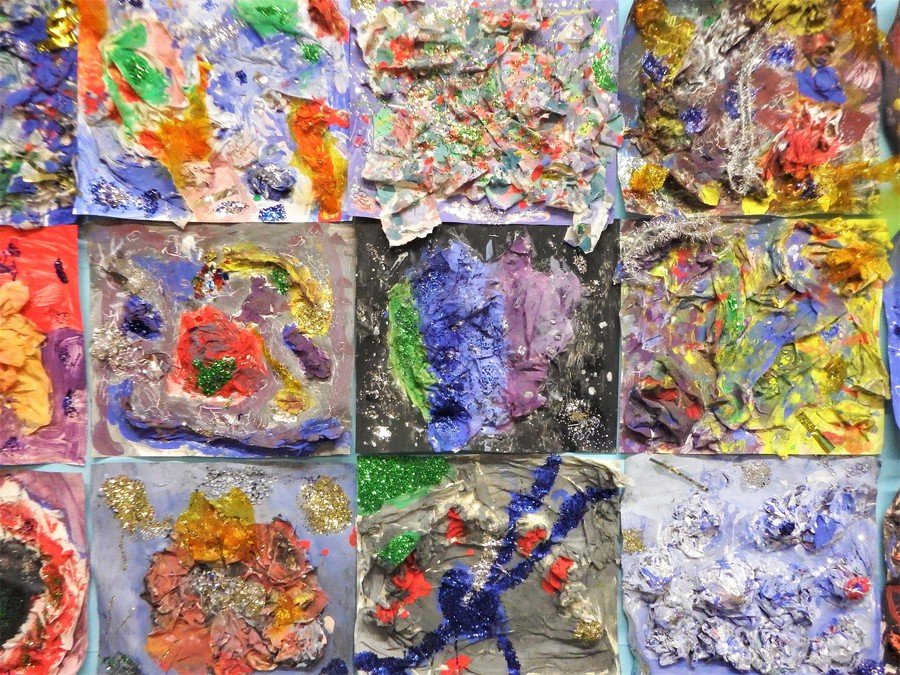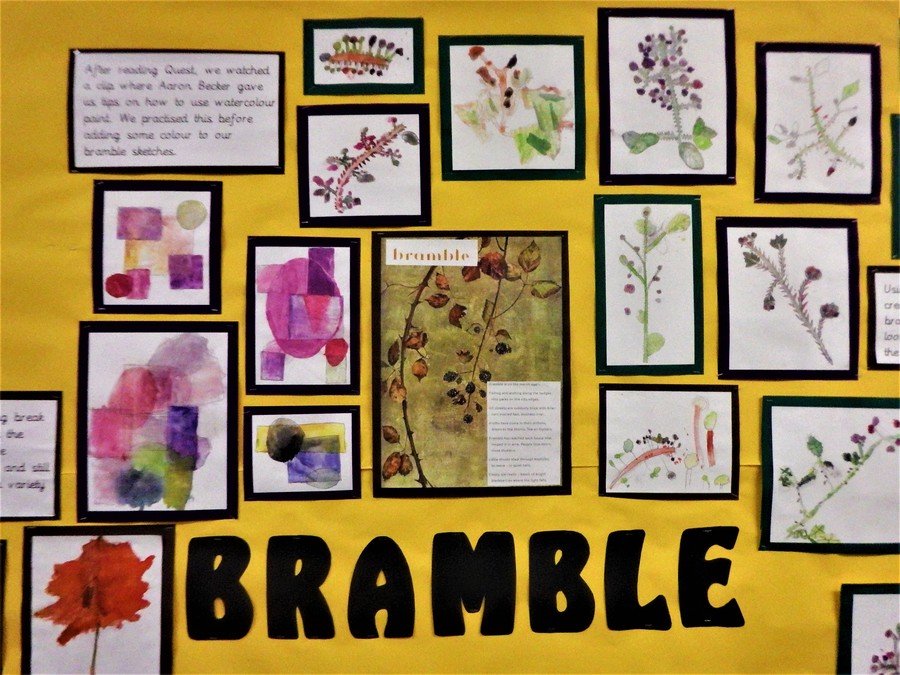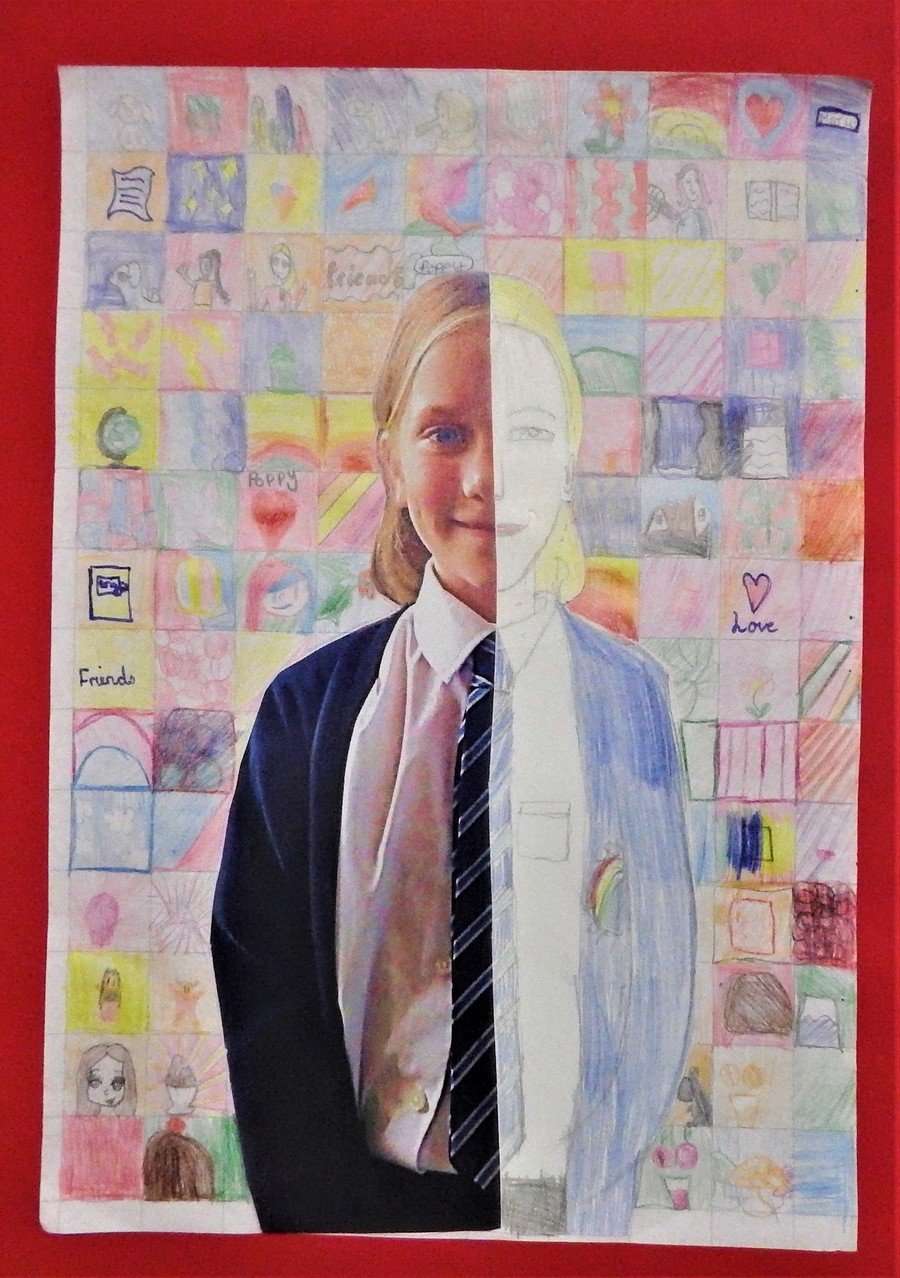 The christmas story
It is that time of year! We thought carefully about the Christmas story and how the different people must have felt. Then we wrote the nativity story from the point of view of one of these people. Some of us wrote from the perspective of Mary, Jesus, Gabriel and even the donkey! Here are just a couple of examples of how we started off.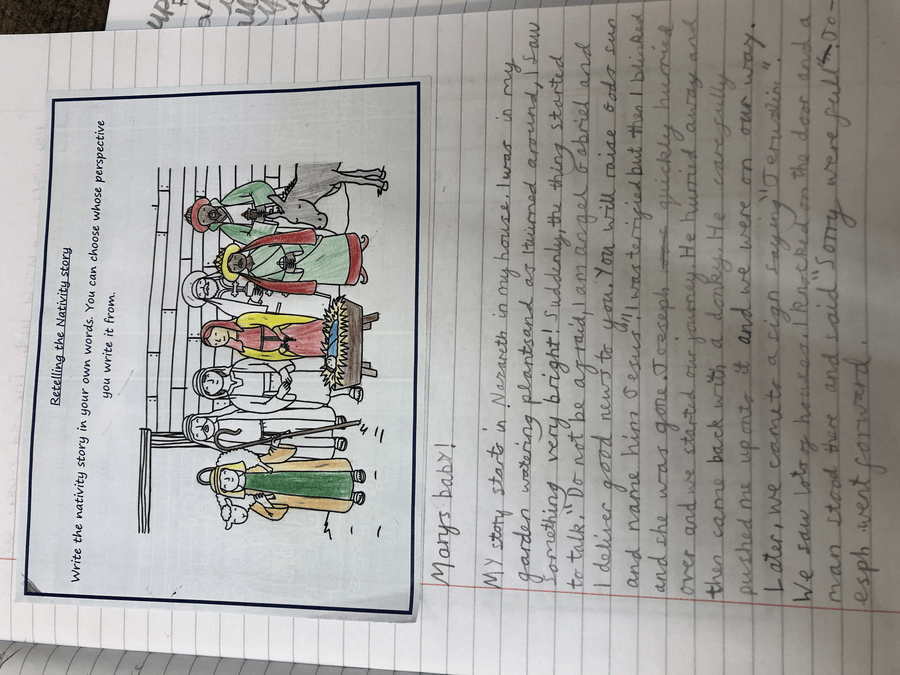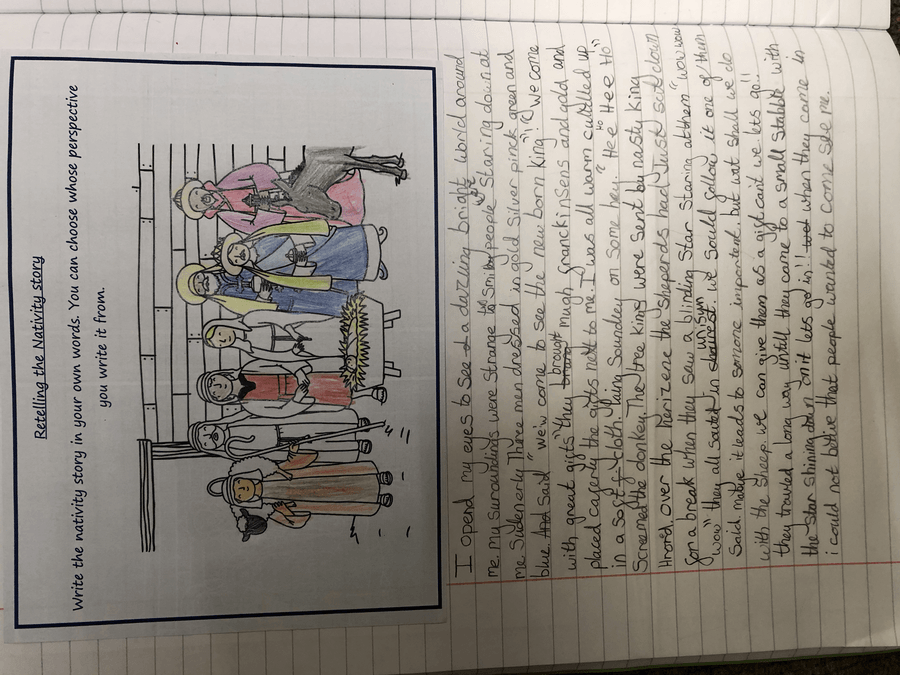 Popcorn Fractions
To help us understand how to find a quantity of a fraction, we used 'snowballs'. We had to count how many we had in total and then find different ways of grouping them. Then we had to find different amounts, such as 2/5, 1/3, 6/7. Most excitingly, at the end we got to eat them all! (Of course we washed our hands and cleaned our tables before starting!)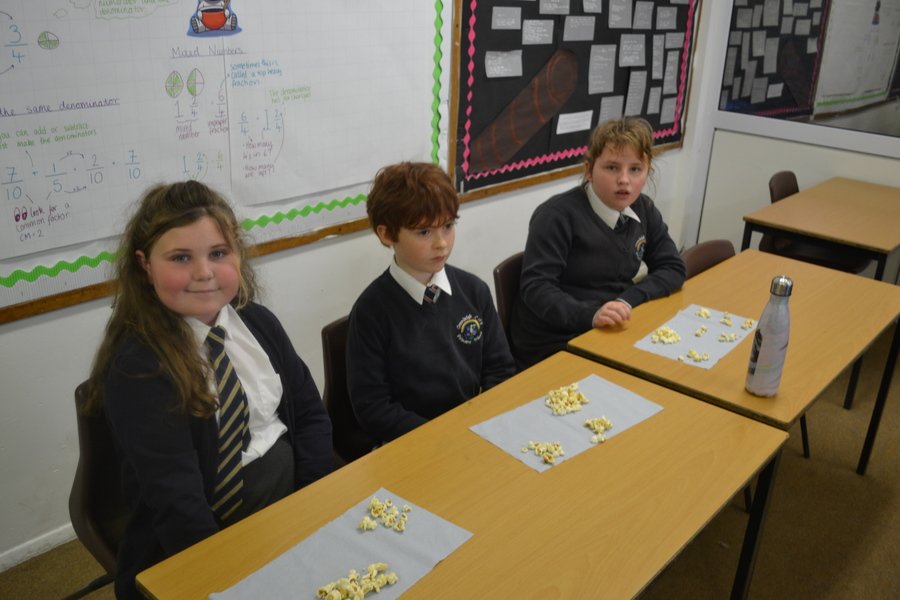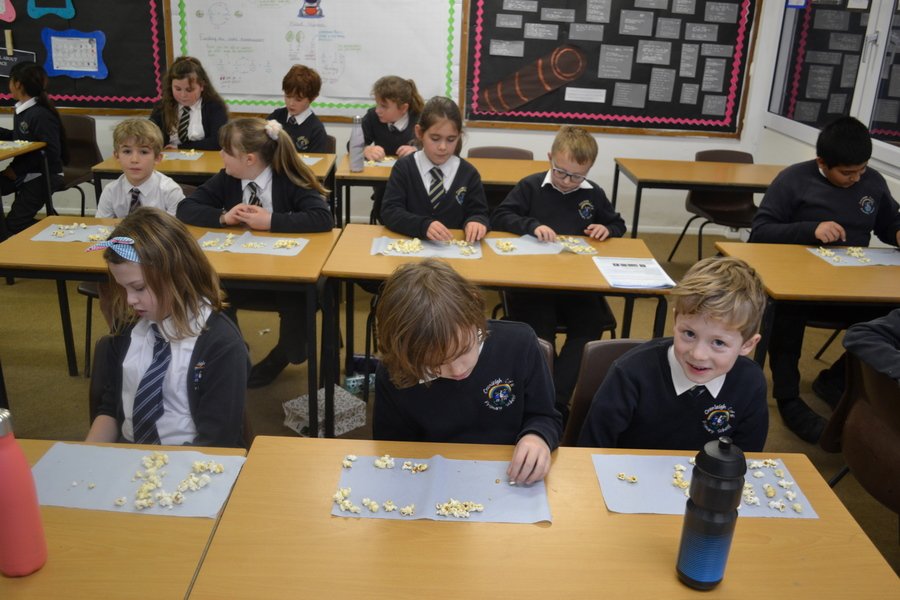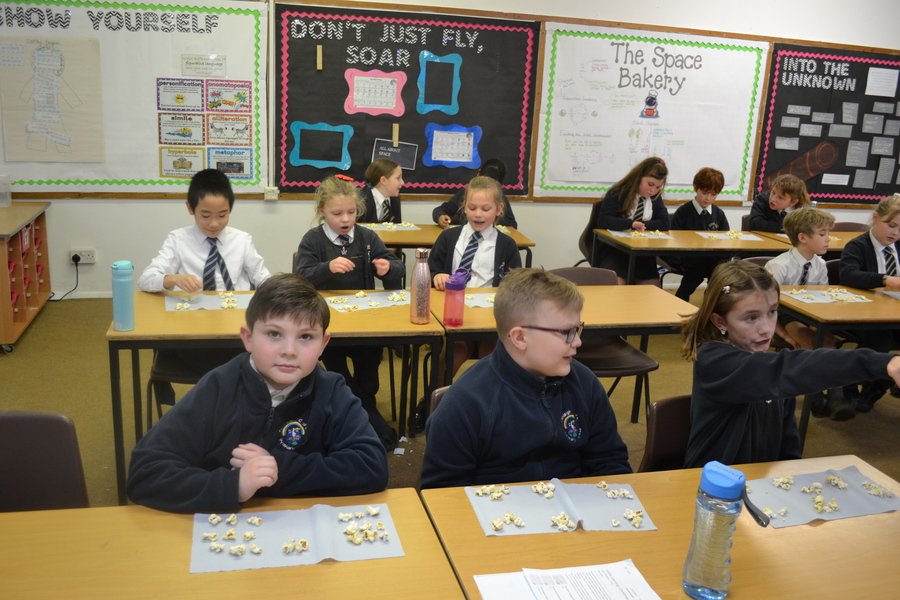 seated volleyball
Before playing we made sure to warm up our muscles. We worked in groups of 3 to do a 5, 4, 3, 2, 1, warm up and then did lots of stretches to stop us from hurting our muscles. We had a demonstration of how to do a serve and strike pass. We learnt that you need to toss the ball up and then pushing it - like making a STOP sign. We practised with all our friends before playing some games. First we put a bench in the middle and then we had two teams of three one on either side.
what is segregation?
We have begun reading our new class project book, Hidden Figures. It highlights the four women who were crucial in the Space Race, but their contribution is not always recognised. It talks about segregation at NASA. We have been thinking about what segregation means, it is when you judge someone's skin colour, eye colour and appearance. After lunch, everyone who had blue eyes had to put their chairs to the side. The children who had brown eyes were able to keep their chairs, and move about the classroom more freely. We found this unfair and it caused a lot of commotion!
"Blue eyes did not think that was fair."
"It was discrimination against some children because of their eye colour."
"People were not treated fairly."
In the process we learnt about two amazing women, Rosa Park and Malala Yousafzai, who stood up against segregation. They made a massive change in the world, now more girls can go to school and people of different races are treated equally in many parts of the world.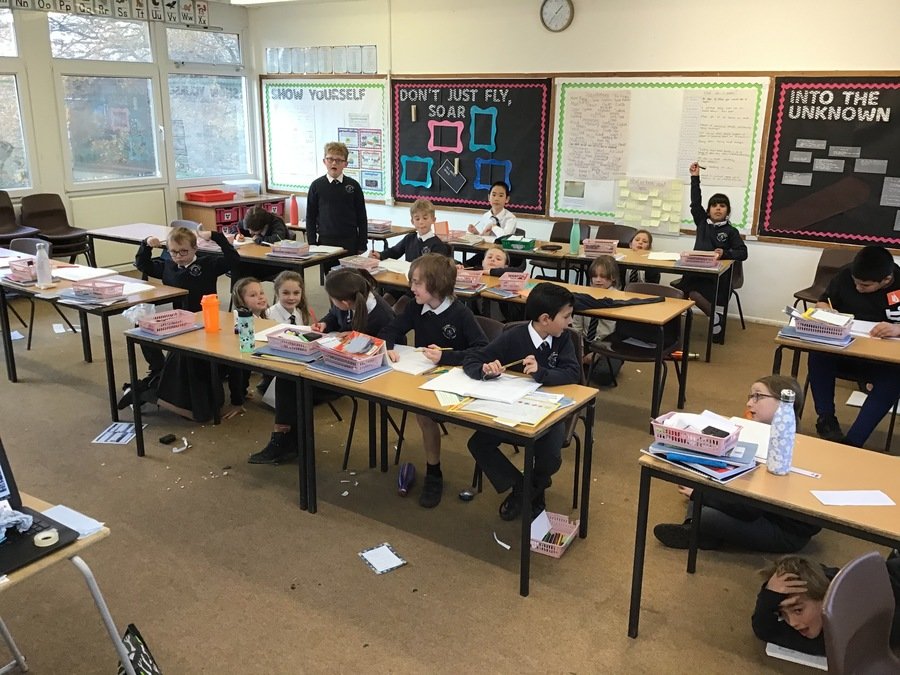 Writing from different persepctives
We took inspiration from the John Lewis Christmas advert, the Man on the Moon, when writing haiku poems. We had to think about whether we were writing from the perspective of the girl looking through the telescope, or the man who was living on the moon. Haiku poems have a specific syllable pattern for each line 5-7-5, which we had to follow.
We have created a telescope to be part of our display of our published haiku poems.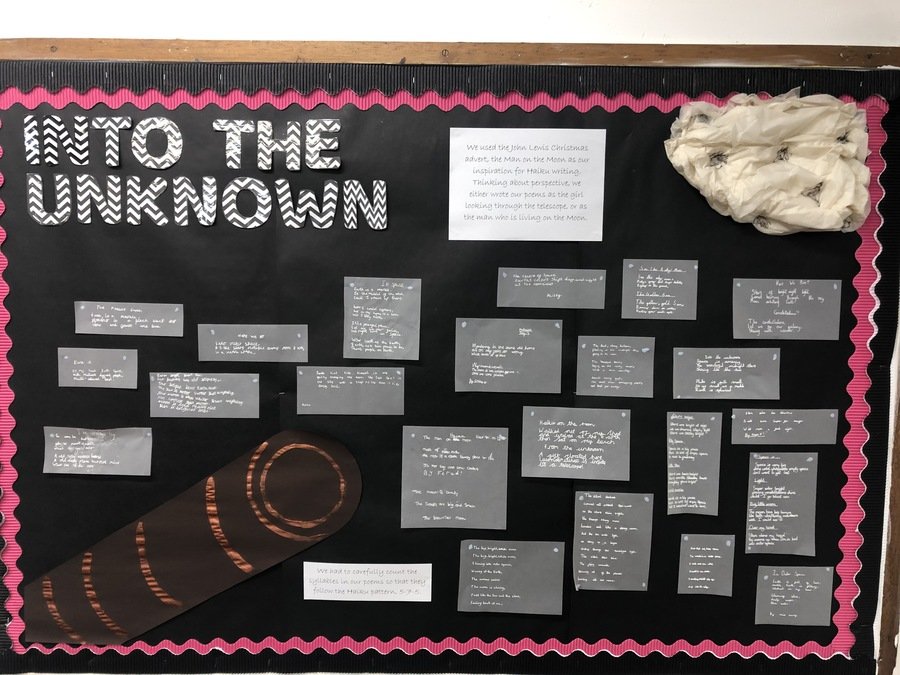 Remote Learning october 2020
Over the last week, we have seen some lovely examples of learning at home. We have been very proud of how much perseverance and determination you have shown.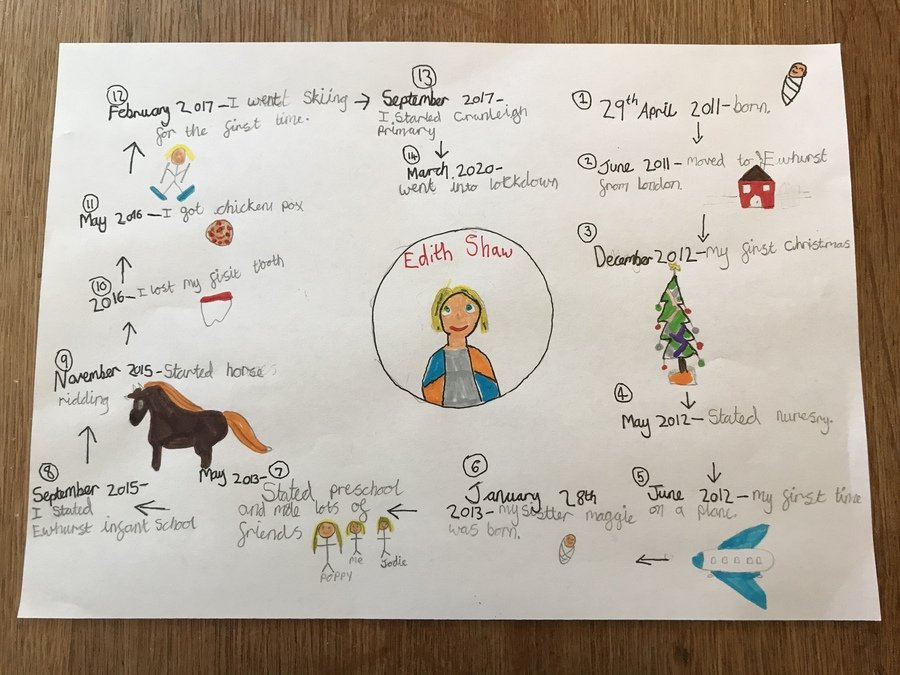 Vegetable Patch
Year 5 have been planting our vegetable patch. We planted: radish, lettuce rocket, edible flowers and lots more. Over the next few months, we are going to cultivate these plants and record and changes that we observe.
"It was amazing."
"You can eat some flowers."
"I learnt that some seeds grow in the sun and some like to grow in darker places."
"Getting your hands dirty is part of the fun!"
You be you film making
5LW have made their own stop motion film. We use the book You be You as inspiration. It talk about how it is important for everyone to be confident in being themselves and that it is ok to be different.
We painted stones as the characters in our film and in small groups created backgrounds for our fish to act on. When the film was finished we had our very own premiere with popcorn. We even invited other adults from the school to come and watch it with us.
"I learnt that I had to move my fish in small steps for the film to work."
"I learnt that it is hard to make stop motion videos because it takes a long time. It must take ages to make a whole length film."
"I have asked my Dad to download the stop motion app so that I can keep practising at home."
"It is important to be patient with other members of your team and people around you as it takes a long time."