spring term
Class 5Vb - science
Class 5VB have been learning about forces in Science. They have enjoyed investigating the effect of different sized parachutes on the time taken for a small parachuting teddy to reach the ground. On one particularly windy launch the brave teddy sailed off over the roof-tops and had to be rescued by Mrs Bickerton.
writing
Before we did our Willow Pattern Design in 5AD, we rewrote the Willow Pattern Story. First, we read through the story and talked about the different language features and picked out the main points of the story. Then, we made a river plan with all of our idea's plotting out the story. After that, we wrote in full paragraphs in our English books making sure that we used the key vocabulary that we got from the text and the narrative techniques we have learnt so far. Next, we edited in purple pen to improve it and make it perfect. Finally, we wrote up in neat in our Topic books and they all turned out looking great and were written brilliantly! Here are a few examples.
art
In 5AD's art class, we have been doing the Willow Pattern Design. First, looked at changing the tone, tint and shade of blue by adding black, white, grey and water. Next we analysed a willow pattern plate to see the different kinds of pattern that we could use. Then, we practiced different designs like Pagodas, trees, boats and more things to do with the story. After that, we drew a circle before planning what our real willow pattern was going to look like. Finally, we used blue paint of different tones, shades and tints to produce our final and finished willow pattern design … and they look fantastic!
science challenge
On Wednesday 22nd January the Year 5 Science team joined with children from other primary schools from the area for a STEM challenge.
We had to make a lighthouse with fully working lights and a switch. We had a 'budget' of £150 to spend on materials. We had to make it as tall and as sturdy as we possibly could whilst making sure the wires were hidden. We learned that triangular structures are sturdy and we learned how to connect an electrical circuit to make a switch.
We were very pleased with our lighthouse and managed to come seventh out of 18 teams. We are very proud of ourselves and would like to do more science challenges in the future.
Claudia and Daniel
Year 5VB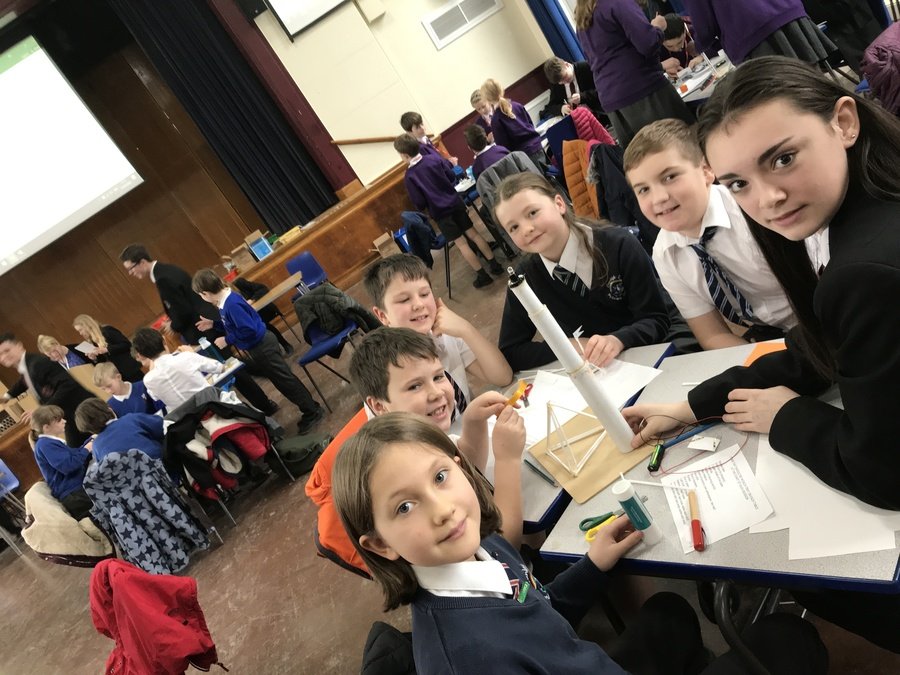 Year 5 VB are enjoying getting back to school and selecting a great book to read.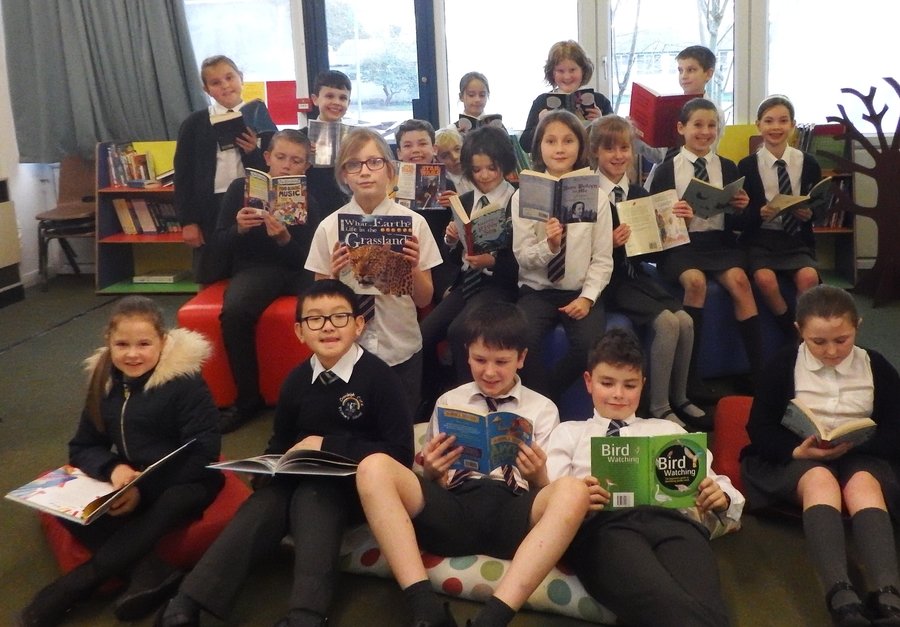 autumn term
merry christmas from 5vb
Let's Do A Nativity
The Year 5 Christmas production was a resounding success! The children had worked very hard to learn all their parts and songs over the past few weeks. There were some stellar performances from singers – including soloists – comedians and actors alongside the usual nativity characters.
Well done to all the children for making the audience smile and for all to be reminded of the wonderful, multi-faceted Christmas message.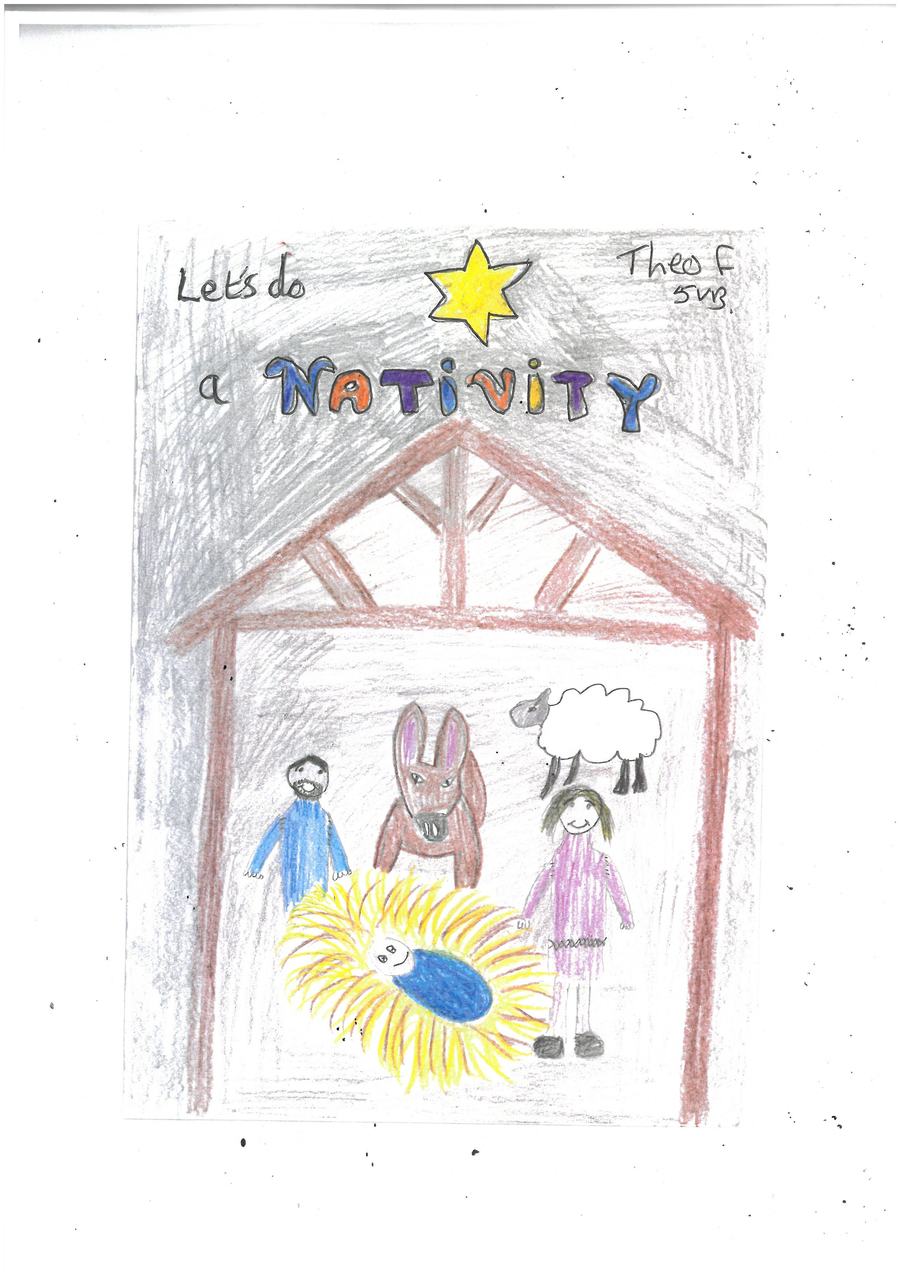 Livvy and Hetty Lewis 5VB Wonderwheels 5K Race
Wonderwheels 5K Race
"We completed the Wonderwheels 5k event on Sunday 1st December! It was freezing cold and really hard work but we had a great time. Thank you so much for all your sponsorship so far to buy some new books for Cranleigh C of E Primary. All the donations were very much appreciated!"
Livvy and Hetty Lewis 5VB
Gymnastics
Year 5 gymnastics has been going at a pace this term. The children have learned how to combine pencil and egg rolls along with a variety of turns and controlled landing positions. They have enjoyed using the equipment in the gym and have all challenged themselves to progress to the next level of difficulty. They are starting to choreograph synchronised movements in small groups to great effect.
Our School Trip
By Izzy Year 5VB
Yesterday we went to Winchester Science Museum with Years 5VB and 5AD. We travelled by coach and had a lot of fun! Our topic is space so it fitted in very well indeed.
Our first activity was "Exploring Space". There was an experiment where you learn to programme a robot. I enjoyed it because I got in the day's top ten – three times! I also enjoyed it when I got in an astronaut suit and my mother took a photo of me and my friends in it. Our next activity was all of the experiments upstairs. I absolutely loved the experiment with metallic gold paper where you looked at it from different angles and it reflected little rainbows on the paper.
Then, the most amazing activity yet was the planetarium. It was all about galaxies, constellations and the solar system. We figured out that the North Star is straight off the end of the Big Dipper. So now we will never, ever get lost! (I think I might still though.)
After that, we went to a robotic workshop. It was such fun. We programmed Steve, the robot, with Crumble. At the end we made Steve do a very fun dance.
I hope that I will come back in half term. I would suggest it to every single person in the world. I hope everybody would enjoy it as much as I did. If I could, I wouldn't leave!
Izzy
Year 5VB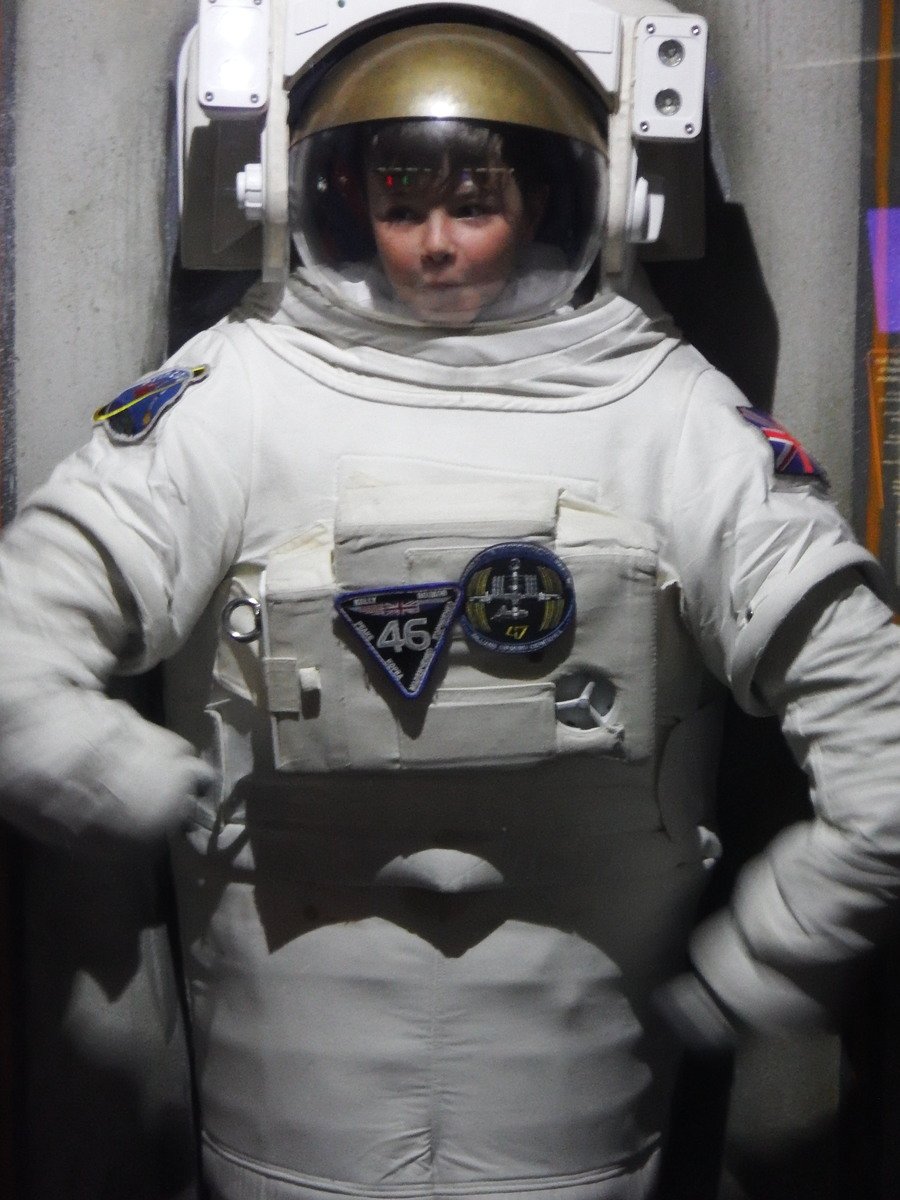 Both Year 5 classes joined together to share their class autumn poems.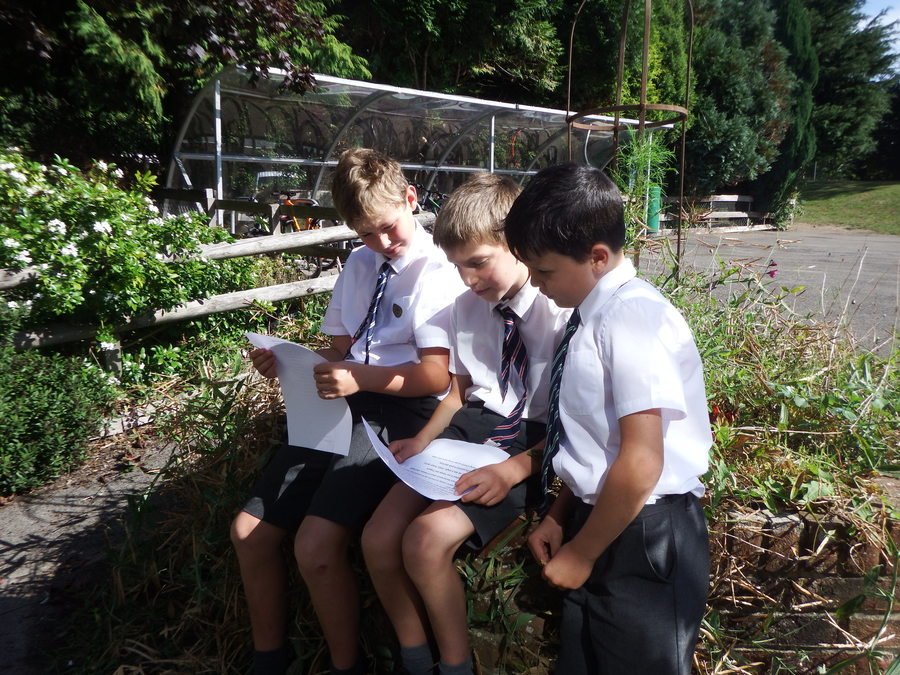 year 5's tag rugby
Year 5 have been thoroughly enjoying learning tag rugby skills. Each week they are improving their ability to dodge and move quickly; think strategically; carry out pop and swing passes, and communicate with team mates. Coach Josh and Coach Ben have been particularly impressed with their commitment to learn a tricky new invasion game so enthusiastically and to remain calm under pressure.