spring term
art
During our Art lesson, we have been learning about the different grades of pencil. We then used our learning to follow a step by step guide for how to sketch a minotaur. Come and see our full gallery displayed in the classroom and read the stories in our English books which tell you all about the terrifying minotaur.
Our new topic this term is called 'It's all Greek to me' Watch this space for Greek temples being built in the Year 6 shared area.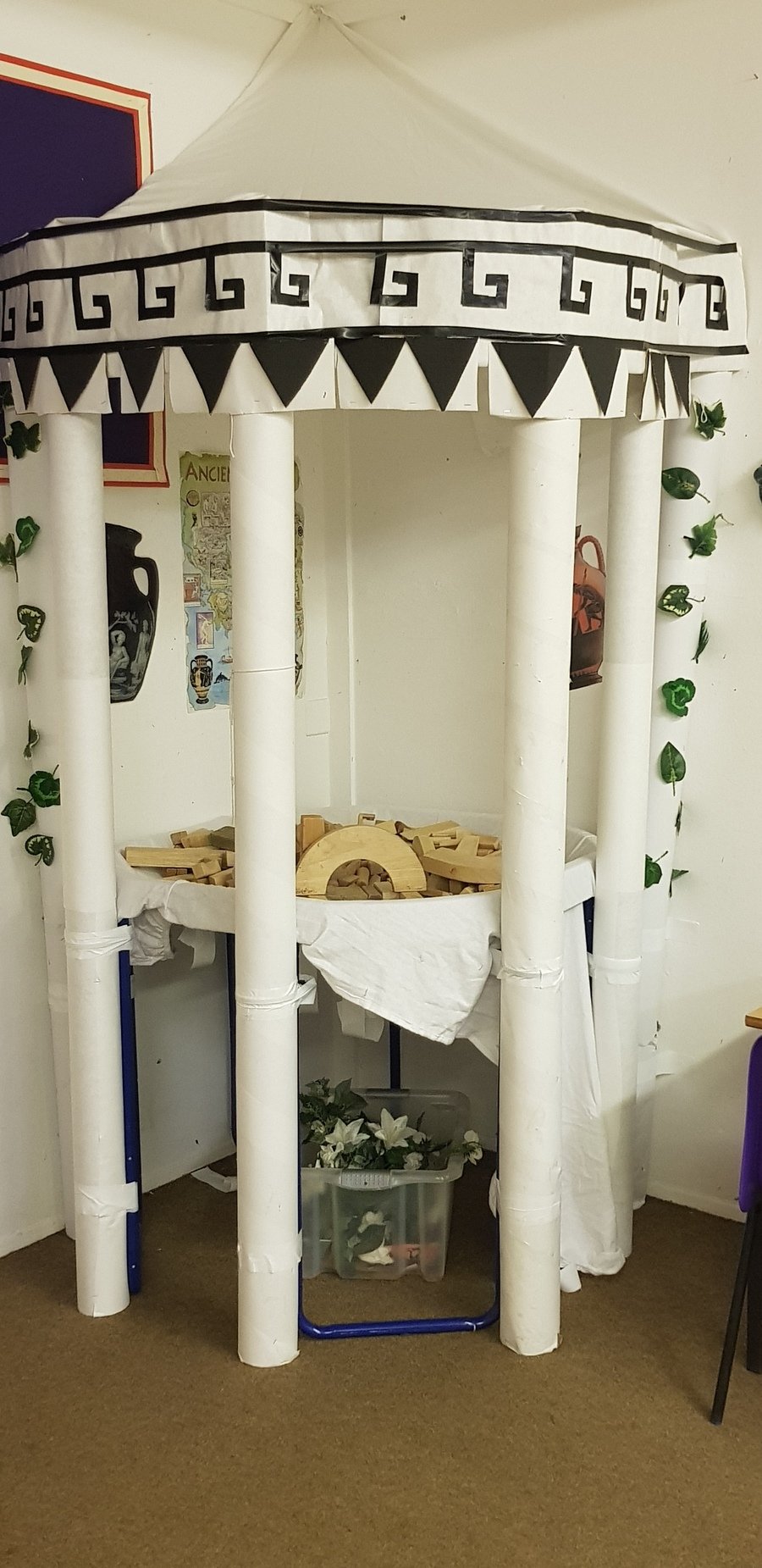 autumn term
art
In Art we have been exploring patterns in different African animal skins. We took time to improve our pencil control and focused on getting the detail just right. Can you guess which animals we have drawn the skin of?
We then used these sketches to help us create our own printing blocks. It was tricky to create a relief print in the first place and then attempt to stop the paint from going in the wrong places when using the rollers.
The last two pictures show our chosen design, the template we used, a first attempt at printing, the printing block and the changes we decided to make before printing our final pieces.
p.e.
This half term in PE with Coach Josh and Coach Ben we have been playing Tag Rugby. This week the children played mini matches and worked hard to score tries and not get tagged. It was a brilliant and everyone remembered the top tips they had been taught. From not panicking when holding the ball to making sure all throws are done backwards. Good team work year 6!
stunning start
Our 'Diversity' topic has begun with some fantastic Art work. After lots of discussion about the variety of different animals which are found across all the different countries of Africa, the children were able to select their own animal to complete. The care and attention that has been taken in the shading and making sure that the features match up with the photographed side has been incredible. I think you will all agree that this is a Stunning Start to Year 6. Please pop into our classroom any time to see the whole class selection on display.