autumn term
We love spending time in our outside environment. The other day the gardeners came to mow and strim the grass areas. We watched from a safe distance and talked and asked questions about what they were doing. Once they had gone this child used his scooter to cut the grass and was soon followed by a growing group of gardeners. Brilliant creativity!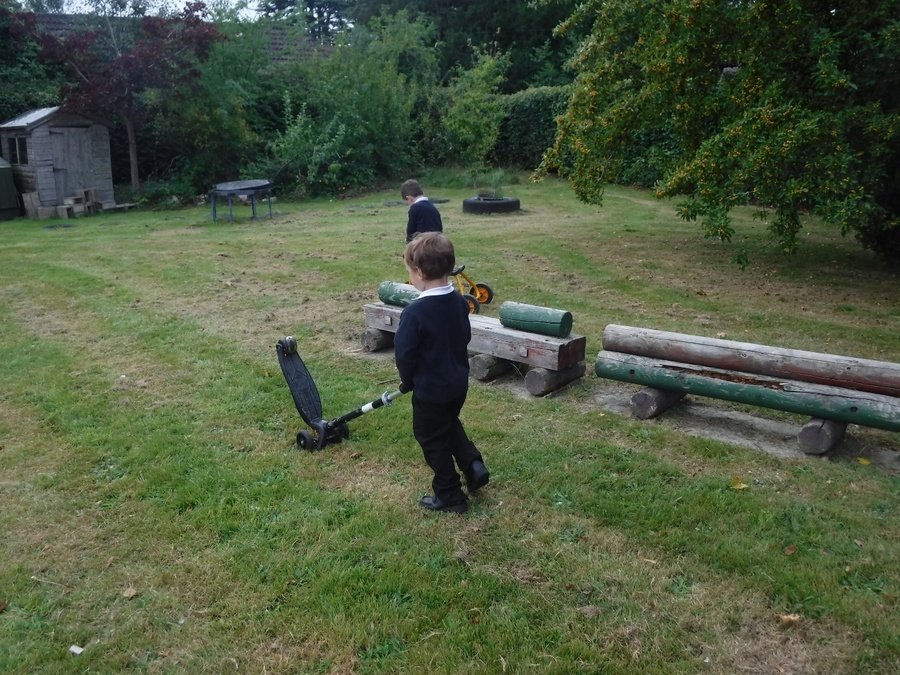 We have been busy designing and making shakers with varying results…a few times the rice just flew out of our models as we used them! Don't worry – we worked out why this happened and adapted our designs…fabulous! We have used our musical instruments with singing sessions and have investigated different ways of playing them. There are still a few on display in the classroom but most have now found their way home….enjoy!
stunning start
Our project for this term is "History Detectives". For the Stunning Start, Lola Leopard sent a box of old and a selection of new toys explaining that we needed to find out about them. We investigated with lots of talking, predicting what they might be or what they did, tried them out, sorted them showing that we knew which were old and which were new. We even found out that some of the old toys have come back into fashion!
Welcome to Reception Class!
This year most of the children started full time from the first day of school – well done all! We are very impressed with how well the children are settling into their school environment and remembering the daily routines.