spring term
chinese new year
Last week we were learning about Chinese New Year. We learnt a new song, made up our own lion and dragon dances as well as learning a class dragon dance. We were so pleased with our hard efforts that we asked Miss Brown and her Year 2 Class to come and watch an impromptu performance.
They loved it! These are some of the wonderful, kind things that were said:
H said, "Your voices were really clear and I could hear you all, even though I was at the back of the room."
M said, "I really liked the dancing to the dragon song."
Another H said, "You were really loud and I like the dancing."
J said, "I liked it when you did the hopping part for the dragon dance."
Z said with a big smile on his face, "I liked how you had clear voices and everyone was singing together as a team."
look what we found outside!
Whilst we were working in our outside environment last week, we noticed something flying about…it looked a little out of place for this time of year…it was a beautiful butterfly. We were all very excited; some of us looked on in awe, some of us screeched with happiness and some of us even tried to follow it as it flew about. It caused great chatter and delight. Through discussion we decided that we usually see butterflies flying about in the warmer months.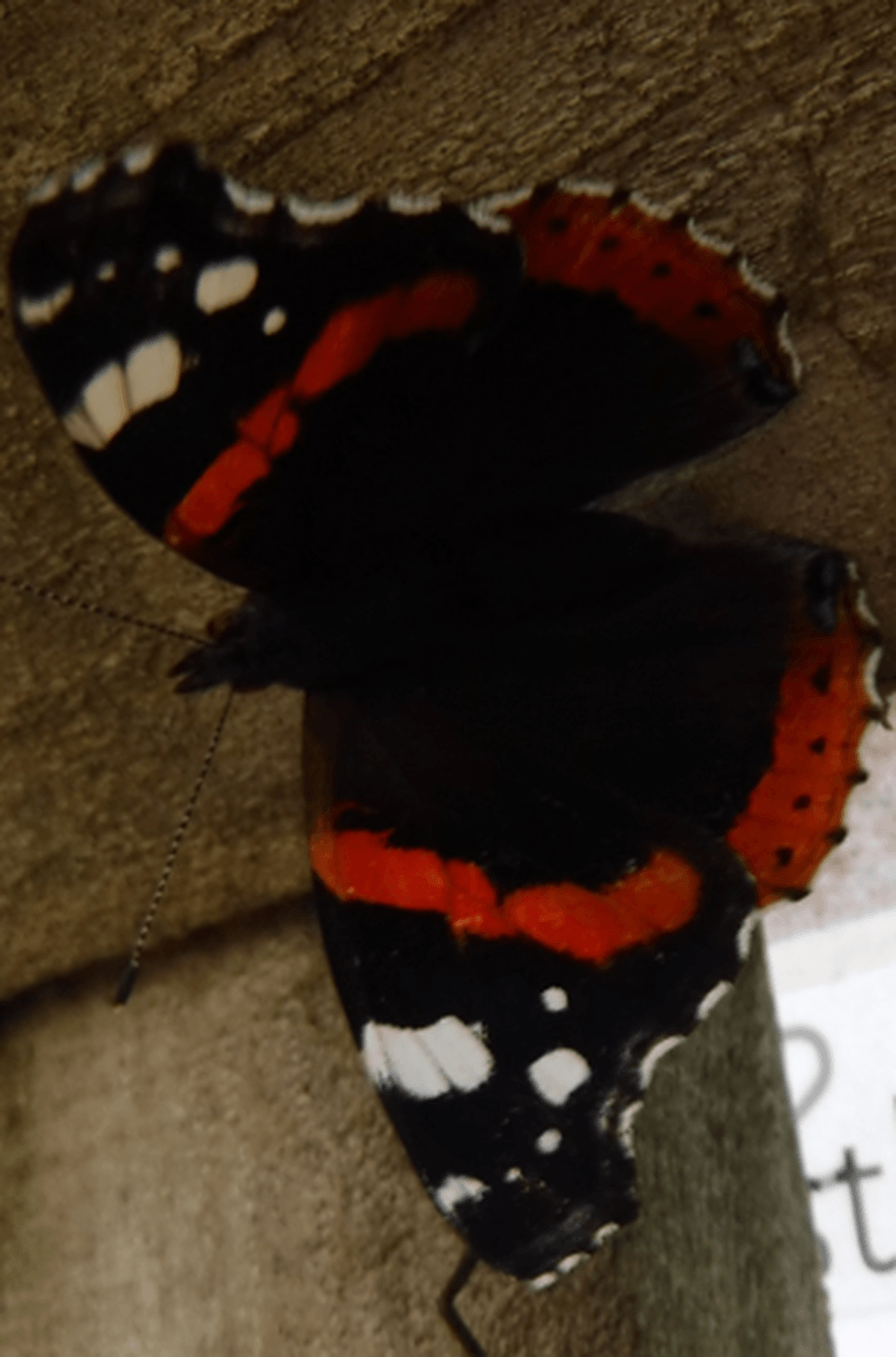 visit from The postman
Spring Term
What an exciting start to the term…during the first week back Postman Chris made a super special delivery to Lower School. He delivered a parcel from The Jolly Postman. Can you guess what was inside the parcel? Yes indeed, it was the much-loved story, The Jolly Postman!
autumn term
Our Number Hunt Challenge.
Thank you to all those who have emailed or sent in pictures to show your child with a number when you are out and about. As you can see we are still in need of some numbers…if you see any on your travels please take a picture and send into school: info@cranleighprimary.surrey.sch.uk Many thanks
UPDATE: We also have photos for numbers: 9, 27 and 33 but they haven't been shaded in yet.
We used the colourful, fallen autumn leaves to make pictures and designs. We also had great fun picking up the leaves to make bouquets of flowers which we used during our role play activities.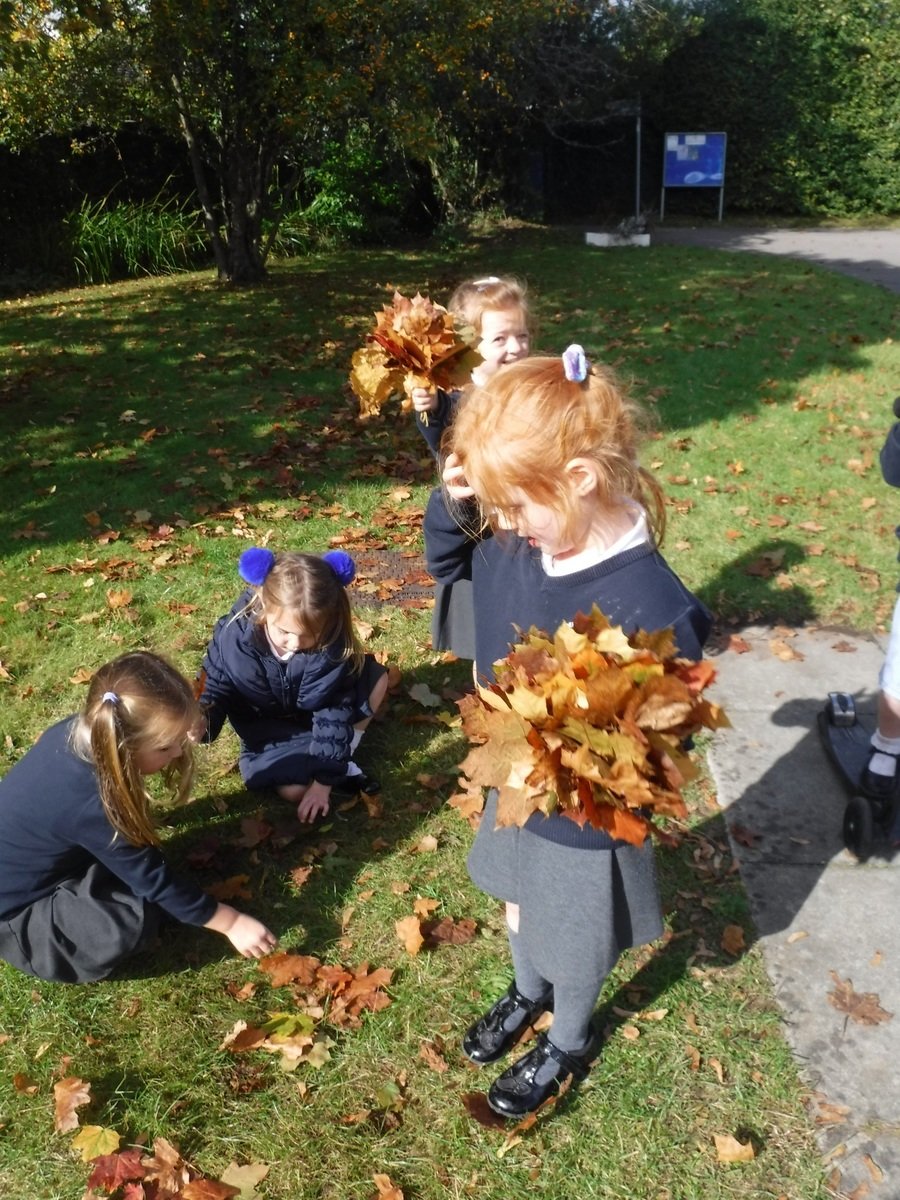 To help learn about weight we pretended to be scales to work out which item was the heaviest.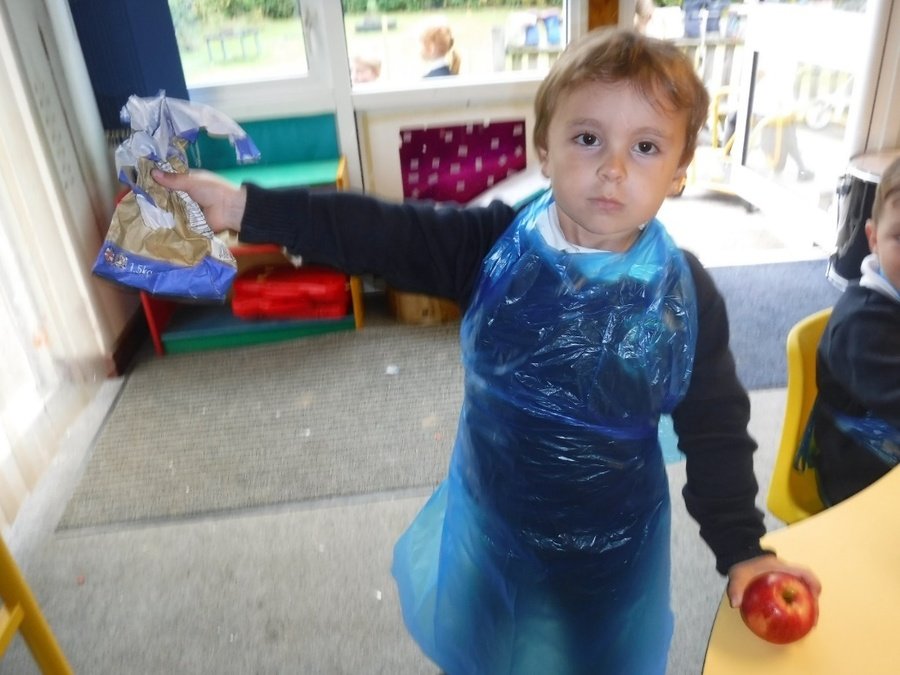 We practised our fine motor skills by carefully cutting the apples up.
We worked as a team to make the crumble topping. You guessed it, we made apple crumble and most of us enjoyed tasting the finished result!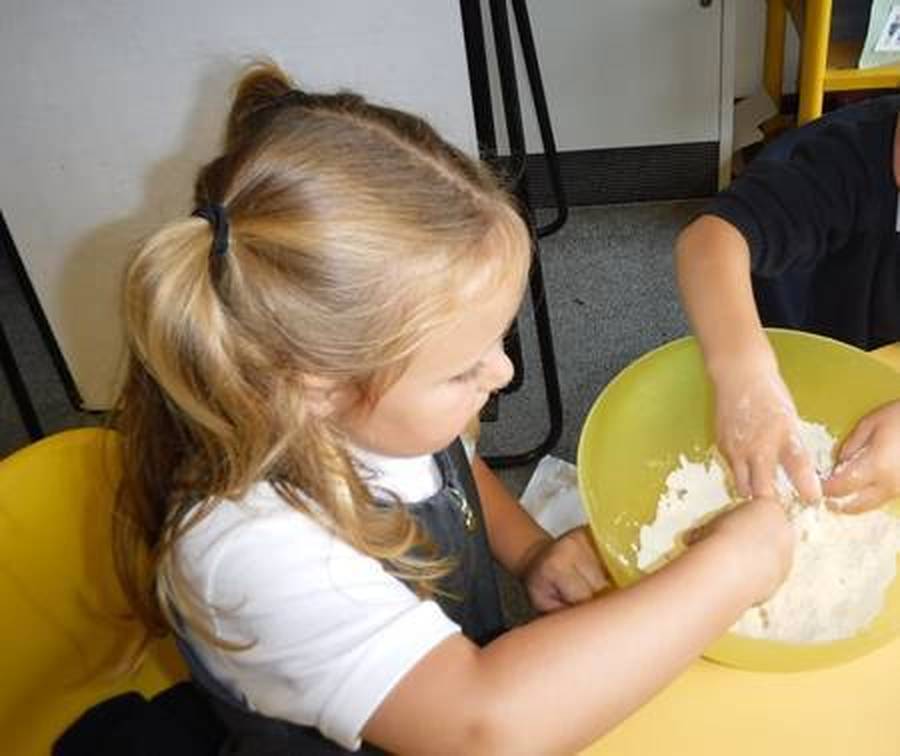 A musical band in the making! They loved taking it in turns to be the conductor…not only to start and stop the music but also to instruct the band to play quietly, loudly, slowly and quickly. Lots of concentration was needed.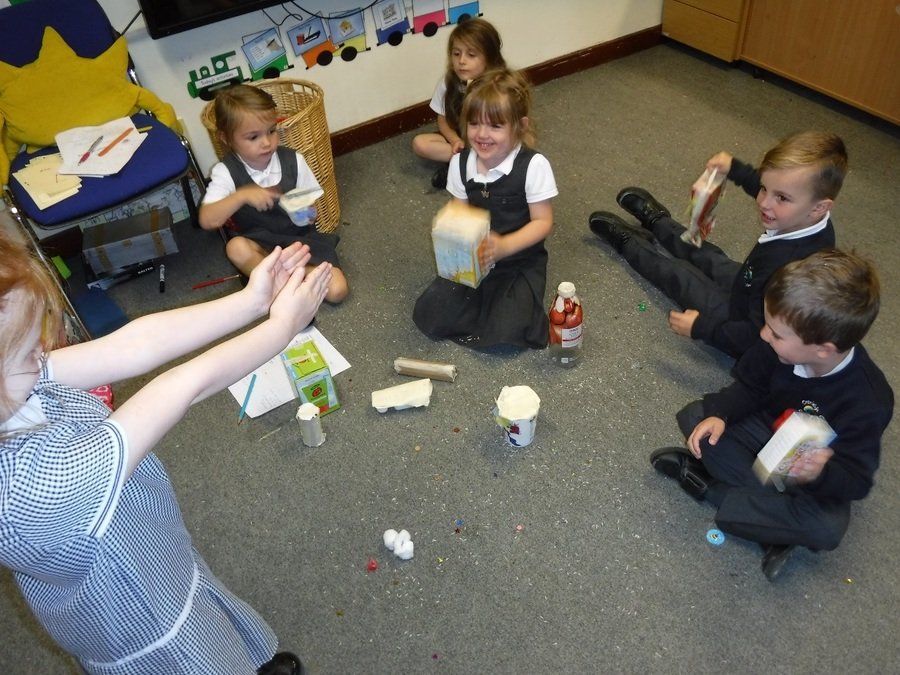 Lots of discovery and investigations going on in the water area outside.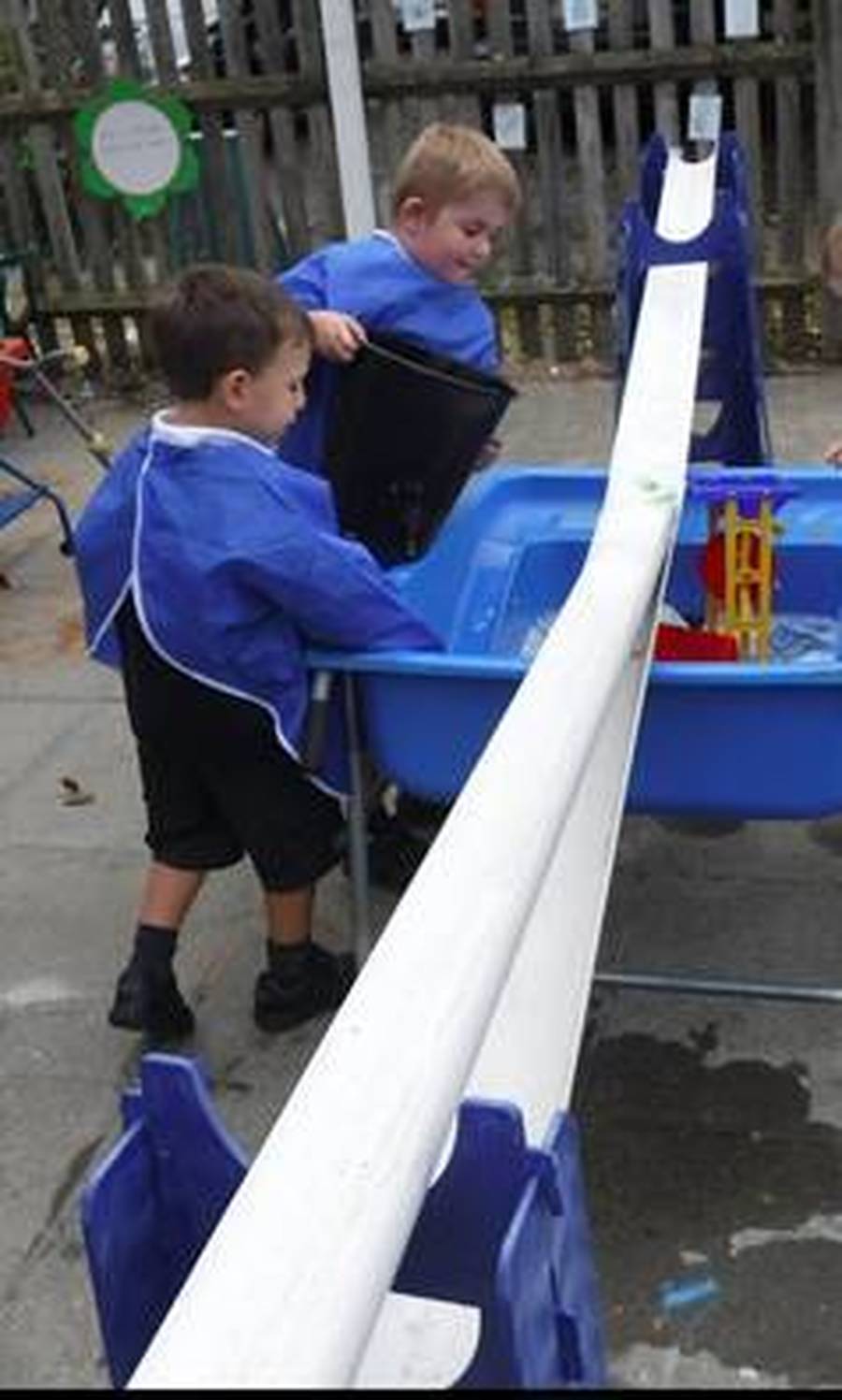 p.e.
In P.E. we are getting very good at warming up our bodies. One of our favourite warm up activities is the traffic light game…this is the bridge…ask your child to show you how we play this game.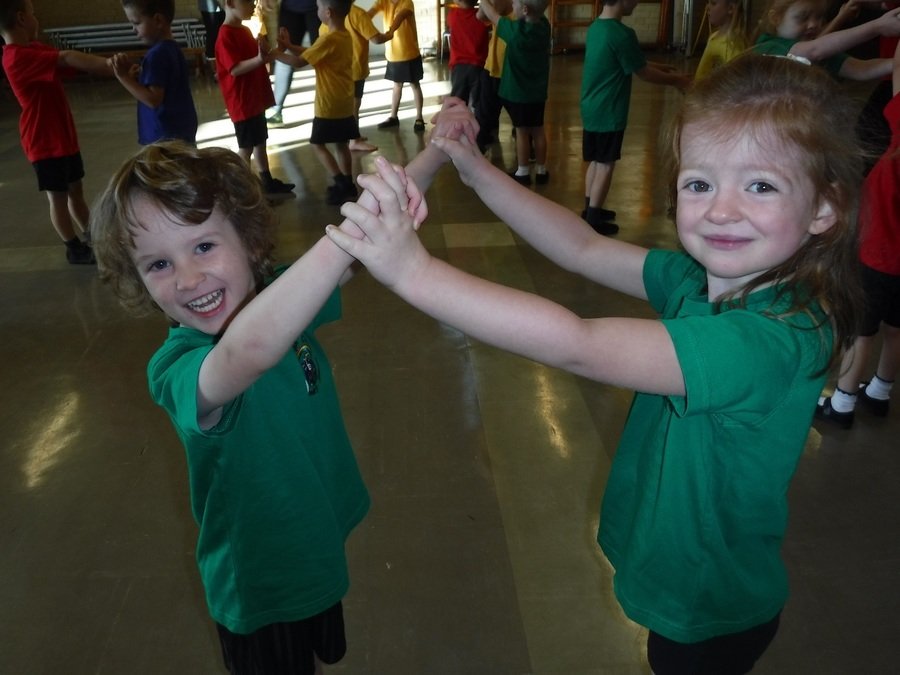 maths
In Maths we had to work out how to measure a dinosaur footprint – a lot of discussion took place… we first thought we could measure it with our heads but this proved a little problematic…spaces that we couldn't reach.
So then we thought we could see how many people could stand in it…another problem to overcome..it became a bit of a squash and still lots of space was evident on the footprint.
So then we decided to take our shoes off. We put them down and then realised that we had made a super circle but there were still gaps.
After even more discussion we came up with a solution to try and fit as many pairs of shoes on as possible…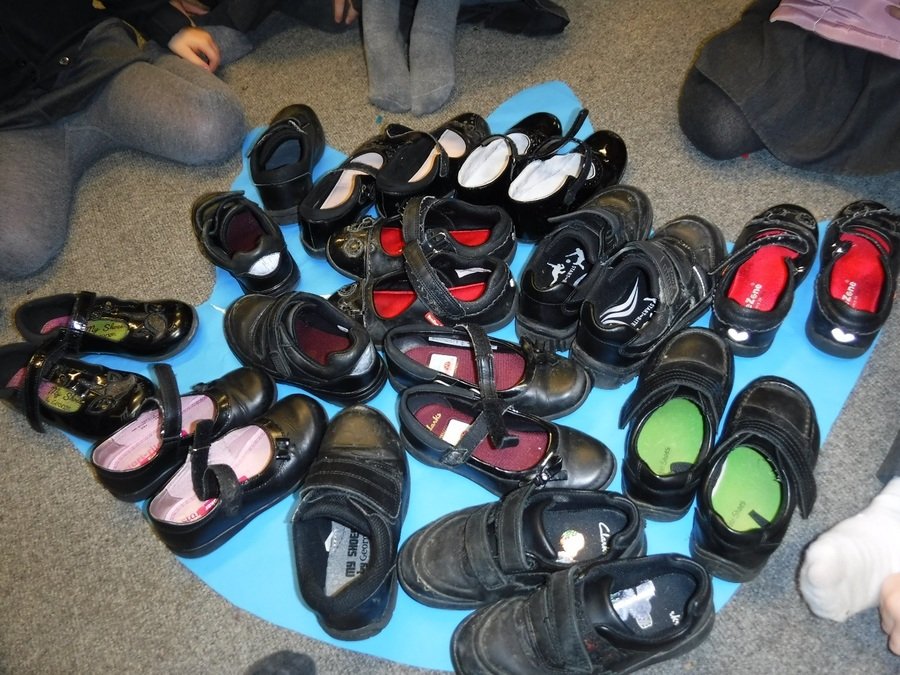 We were happy with our end result and counted all the shoes up. The dinosuar footprint was 24 shoes big. We had a chat about pairs and worked out that the dinosaur footprint was 12 pairs of shoes big.
Some of us carried on using items from the class to measure the footprint in our independent learning activities…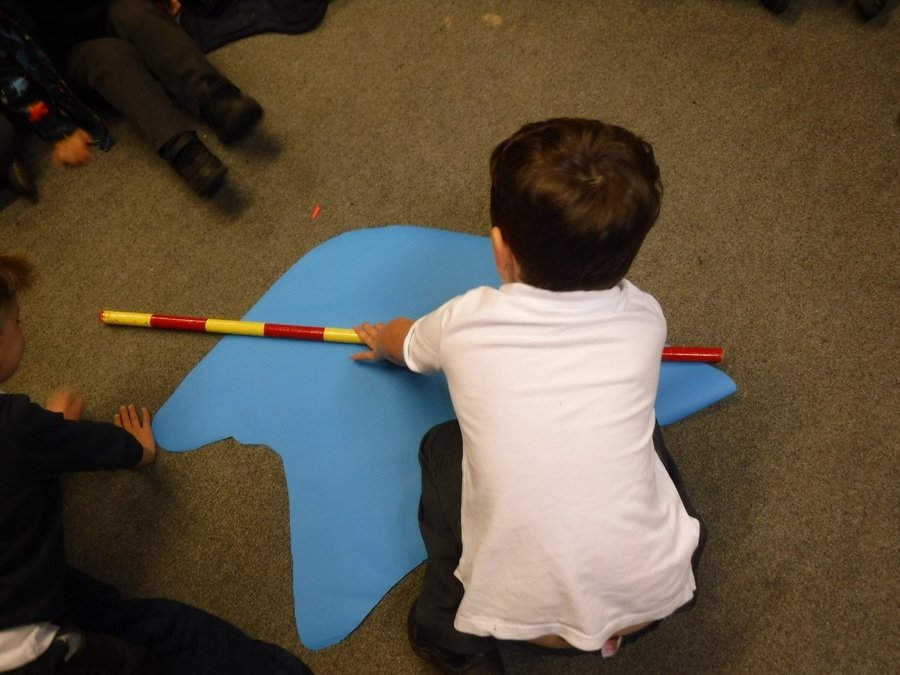 Look at what else we have measured….
We even have 1 minute races to find out who can build the tallest tower. We use lots of mathematical vocabulary when we talk about putting the towers in height order.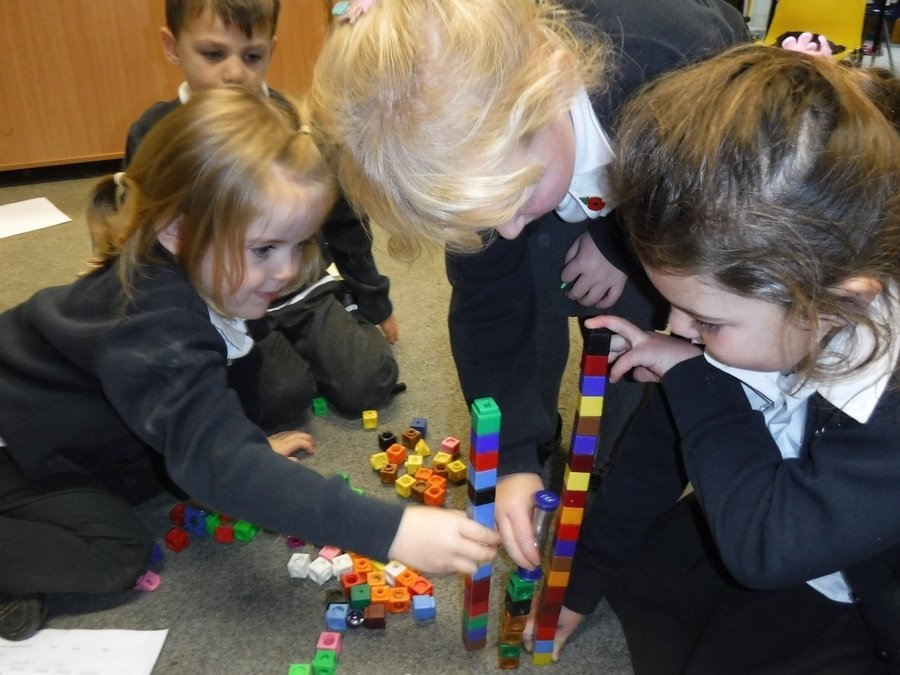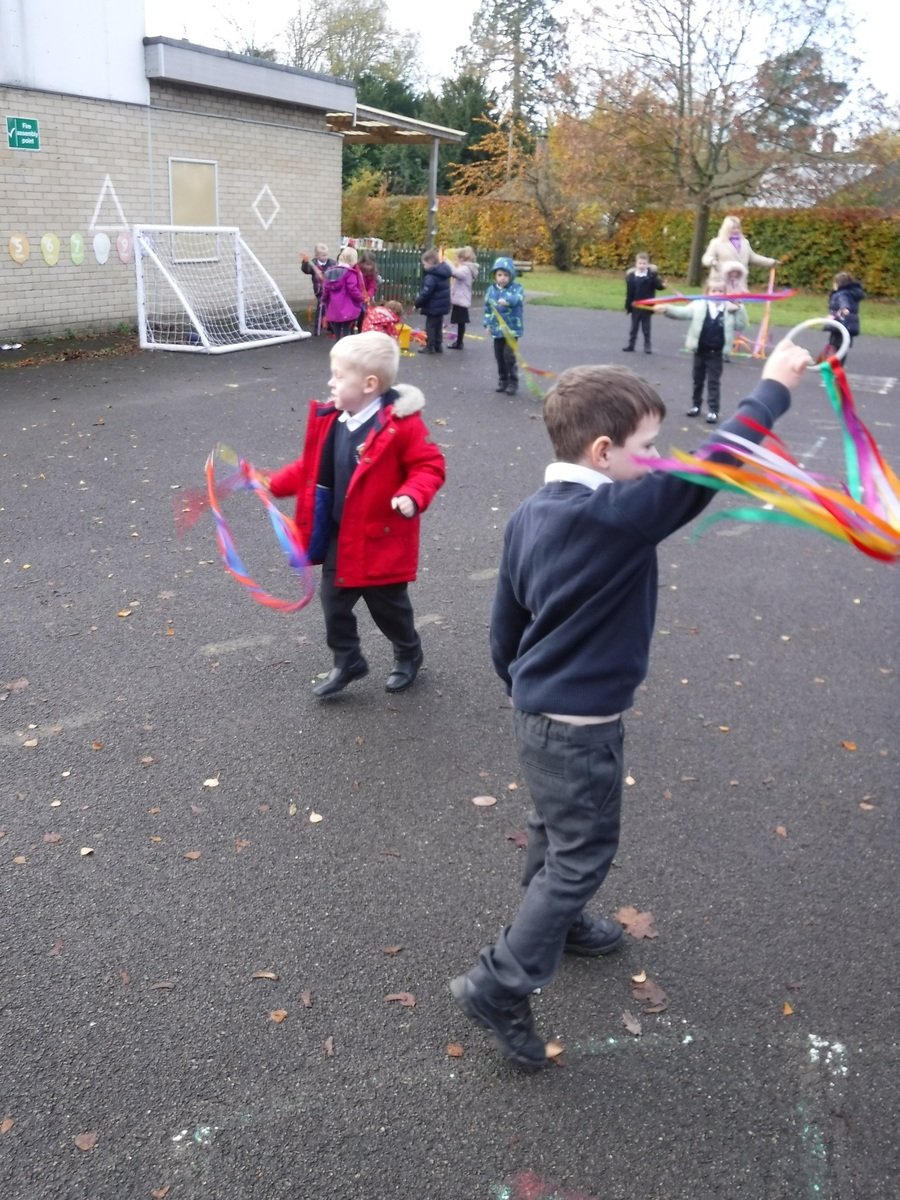 We love spending time in our outside environment. The other day the gardeners came to mow and strim the grass areas. We watched from a safe distance and talked and asked questions about what they were doing. Once they had gone this child used his scooter to cut the grass and was soon followed by a growing group of gardeners. Brilliant creativity!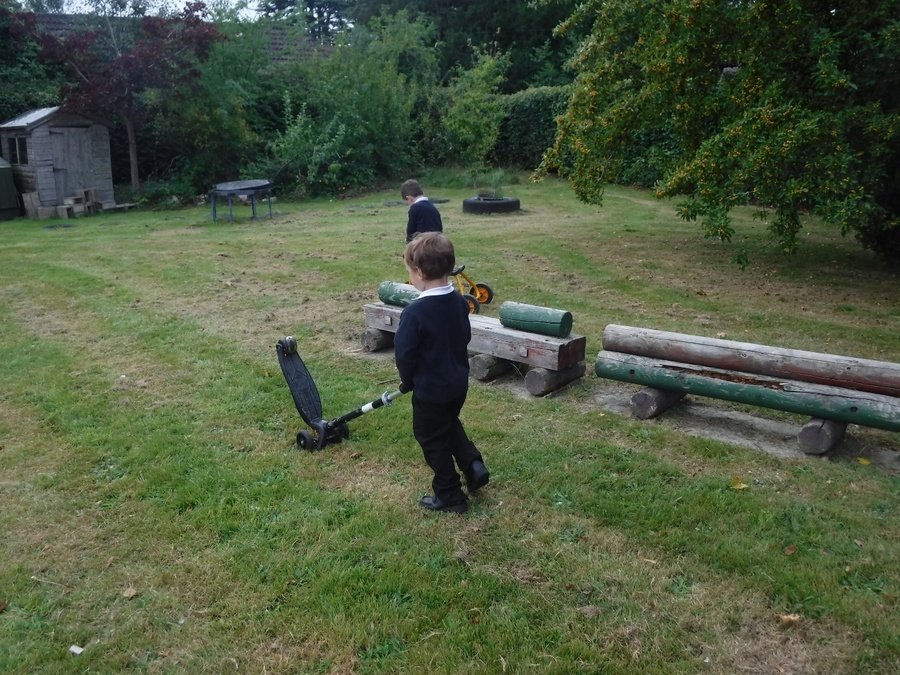 We have been busy designing and making shakers with varying results…a few times the rice just flew out of our models as we used them! Don't worry – we worked out why this happened and adapted our designs…fabulous! We have used our musical instruments with singing sessions and have investigated different ways of playing them. There are still a few on display in the classroom but most have now found their way home….enjoy!
stunning start
Our project for this term is "History Detectives". For the Stunning Start, Lola Leopard sent a box of old and a selection of new toys explaining that we needed to find out about them. We investigated with lots of talking, predicting what they might be or what they did, tried them out, sorted them showing that we knew which were old and which were new. We even found out that some of the old toys have come back into fashion!
Welcome to Reception Class!
This year most of the children started full time from the first day of school – well done all! We are very impressed with how well the children are settling into their school environment and remembering the daily routines.