spring term
Visit from the arctic quest team
Year 5 were lucky enough to have a visit from Vickie and the Arctic Quest team. Before getting the chance to meet the dogs the children listened to a fascinating talk all about Vickie and her different Huskies. They then got the chance to meet some of her dogs outside- for many this was the highlight of the day. Well done to all the children that started the day off slightly nervous about being near the dogs but bravely conquered their fears to stroke the dogs.
Over the course of the year we are all lucky enough in Year 5 to go and visit Rowlys and spend time with its visitors. So far this year we have had great fun taking part in armchair aerobics. The rest of us can't wait to go and visit.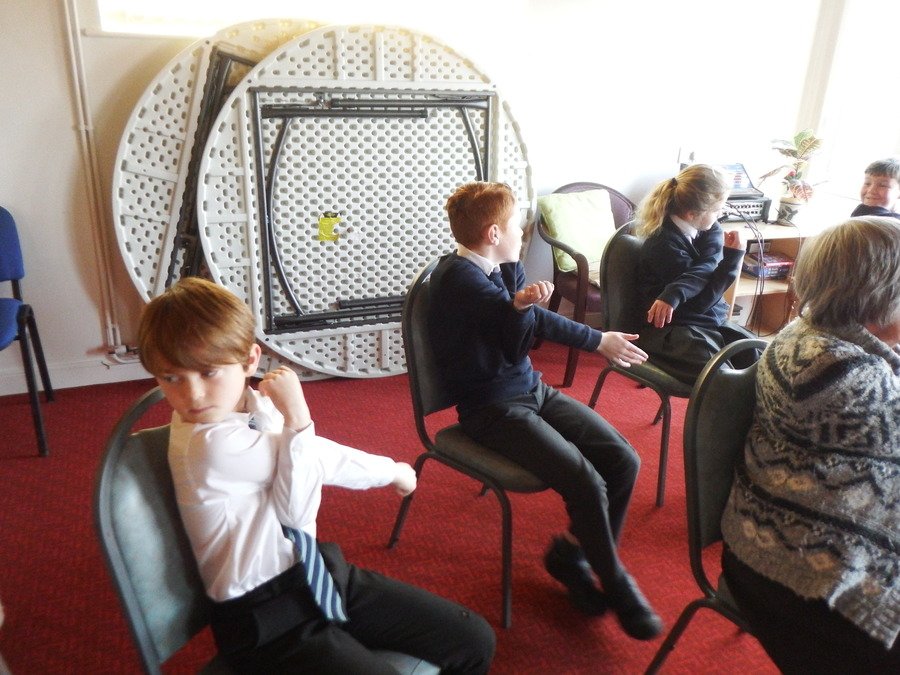 Art
In Art this term we have been thinking about developing our painting and drawing skills to create realistic Inuit portraits. We have had great fun experimenting with techniques and letting our creative juices flow!
For the start of our topic this term, Year 5 have been learning about Ice worlds. One afternoon we had an exciting guest come to see us, he came to talk all about his trip to Norway and the exciting adventures. We found it fascinating learning about all the civilisations that are in the Arctic- it definitely is not just snow and ice! We certainly had lots of questions and can't wait to learn even more!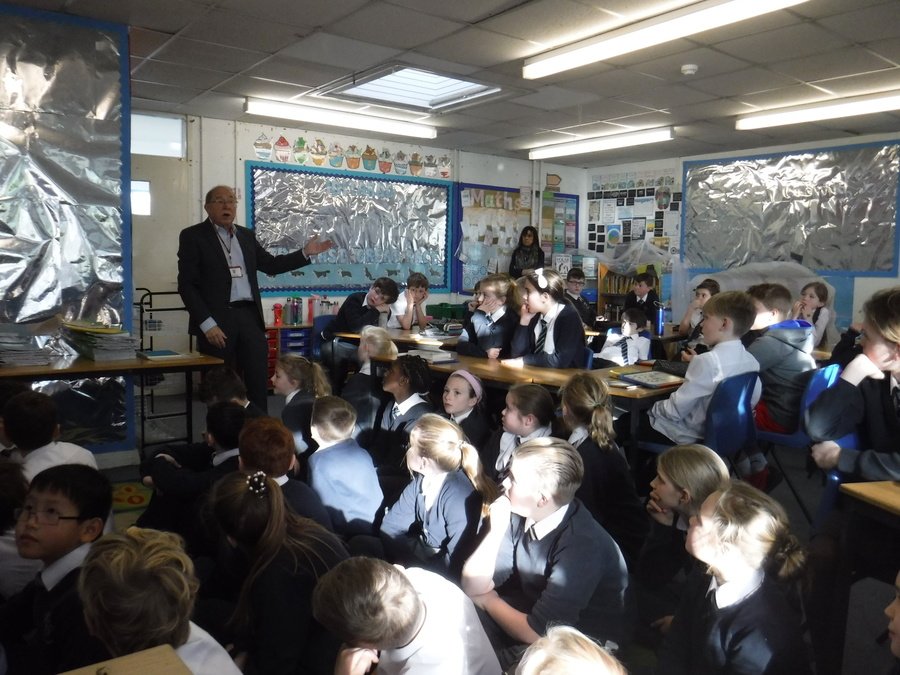 Autumn term
Stunning start
In Mars in our stunning start we designed and built a friend for Wall-E to launch our topic for this term - Reach for the Stars. This linked into our Christian value of Friendship. The children used their creative ideas to build their robot with fantastic results!