summer term
It has been another busy start to the term for Rockets. The whole of lower school have begun their 'Wild and wonderful' topic and the classroom has been transformed once again. We now have a 'Giant's castle' role play area, a seed planting small world for children to explore different seeds and bulbs and an outside bug hunting centre to help children explore their natural environment.
Some of Rockets started off the term by listening to, and taking part in, a sensory 'Jack and the Beanstalk' story during
Literacy
. We had a go at retelling the story using special makaton signs that were taught to us by Mrs Durand. We also thought about what the giant's castle might look like and designed and labelled our own castles using Lego, blocks or drawing.
In
Maths
we have been measuring different beanstalks and tried to find out which was the longest and which was the shortest. Rockets were fantastic at using unifix cubes to measure and count how tall each beanstalk was and some children were challenged to record their findings in a chart - with success!
We are now looking forward to learning about different vegetables as our learning journey continues...
spring term
stunning start
When Rockets class came back to school on Thursday 3rd January they discovered that their whole classroom had turned into an icy artic landscape! They had great fun exploring the new igloo role play corner, looking at pictures of arctic ice worlds and thinking about wow words to describe what they saw. They came up with some fantastic ideas! We are all looking forward to finding out more about the North pole and the people and animals who live there.
autumn term
marvellous middle
"It has been such a busy week in Rockets! Today we went on a visit to Pizza Express. It was the 'marvellous middle' to our 'Here I am' topic and built upon our learning in class, where we have been discussing what we like to eat. The behaviour from all the Rockets was excellent and they listened carefully to instructions for making a pizza. They then worked hard to make their own pizza, shaping the dough, adding tomato sauce and sprinkling on cheese. All the Rockets had a fantastic time and we hope the children and parents enjoyed eating their pizzas! A huge thank you to Pizza Express in Cranleigh for providing us with this amazing learning experience."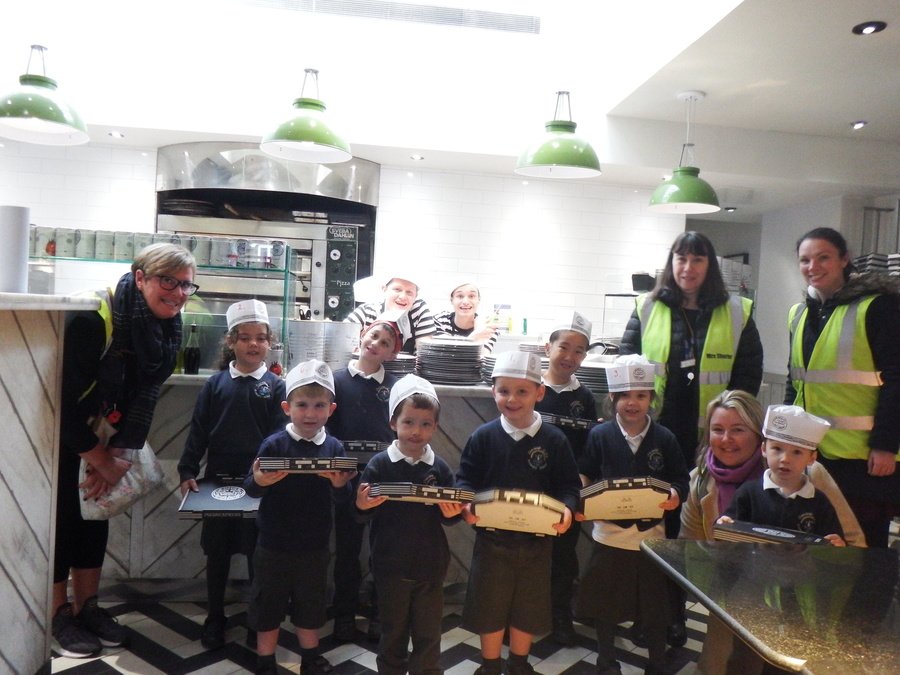 Bonfire Night
Today 5th November, in Rockets we talked about bonfire night and discussed our own experiences of fireworks. We discussed what we could see and hear and wrote a description of the fireworks using exciting words! Here are a selection...
swish
Anti-bullying Week
Rockets celebrated the start of the school's 'Anti-bullying' week by wearing odd socks! Over the week Rockets will be discussing how we are all unique and special in our own ways. We will also be exploring how we can be a good friend to others.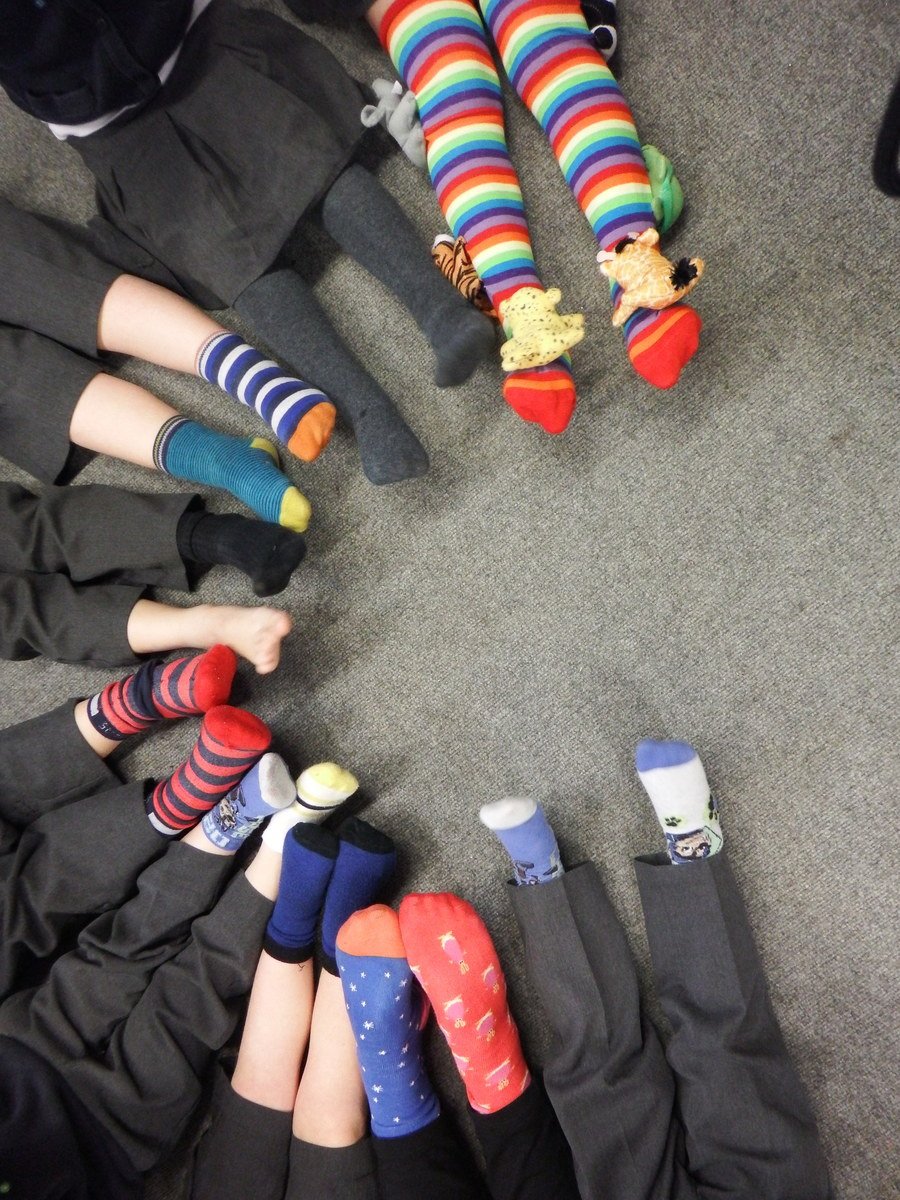 New to Rockets! Our free writing area which is producing some fabulous work
Our role play this half term is a home corner. Can you dress the baby? Can you dry the dishes? and can you use the cooker? ...
Rockets have begun their topic 'Here I Am!' by bringing in a treasure chest of items that are special to them. They have spent time sharing the objects with their class mates and then they drew and labelled their favourite objects and people to create a map of their heart.