spring term
stunning start
January 2019
Woohoo! Hooray! It's back to school time! Happy New Year to you all, we hope you had a wonderful Christmas.
We're very keen to share the stunning changes we've been making to the classroom…take a look at these piccies…this is what the children arrived to on Thursday morning….fingers crossed they've been telling you all about it. We have moved the furniture around and it has created a more ambient place to work in which we think will be brilliant for all of us.
Brrr! Our topic this term is called "Ice Worlds" Yup it's an igloo in the role play area with chilly, icy, empty display boards ready to be filled. The whole of Lower School are working on the same topic this term which is very exciting.
What can you see in our room? How does it make you feel? Who do you think lives here? These are just some of the questions we are asking the children as part of the stunning start to this wonderful topic.
Our small world area was filled with an icy, watery look…we can't wait to listen in on all the talk that takes place whilst playing here…notepads and pens at the ready!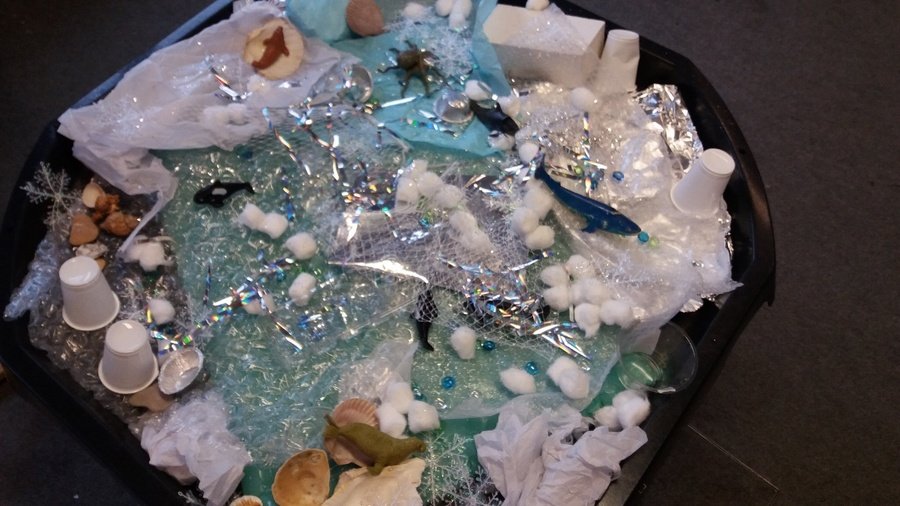 The children will design and make their own snowflakes using a range of resources.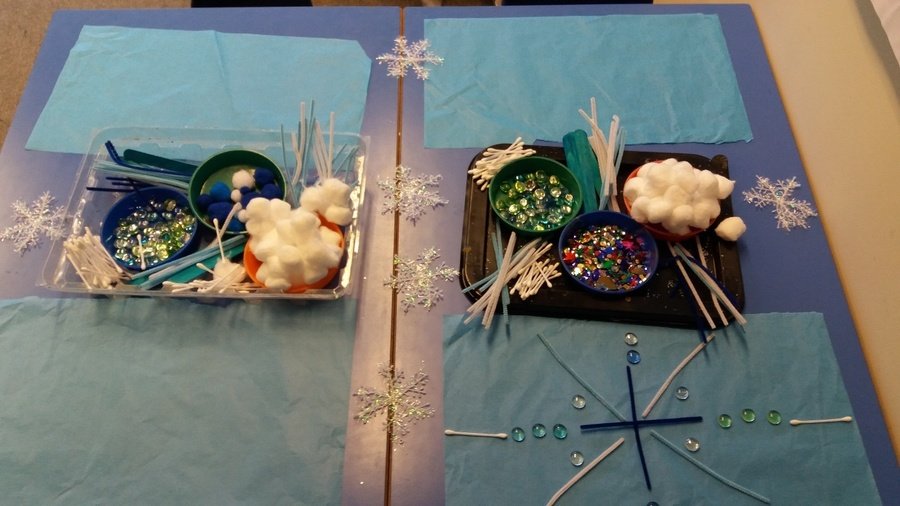 Remember to come back next week to visit the page as there is more to come….
autumn term
fabulous finish
The children celebrated the end of term and the topic with a fab finish of popcorn and a movie. They really enjoyed it.
marvellous middle
Watch out for more updates of life in Suns class coming soon…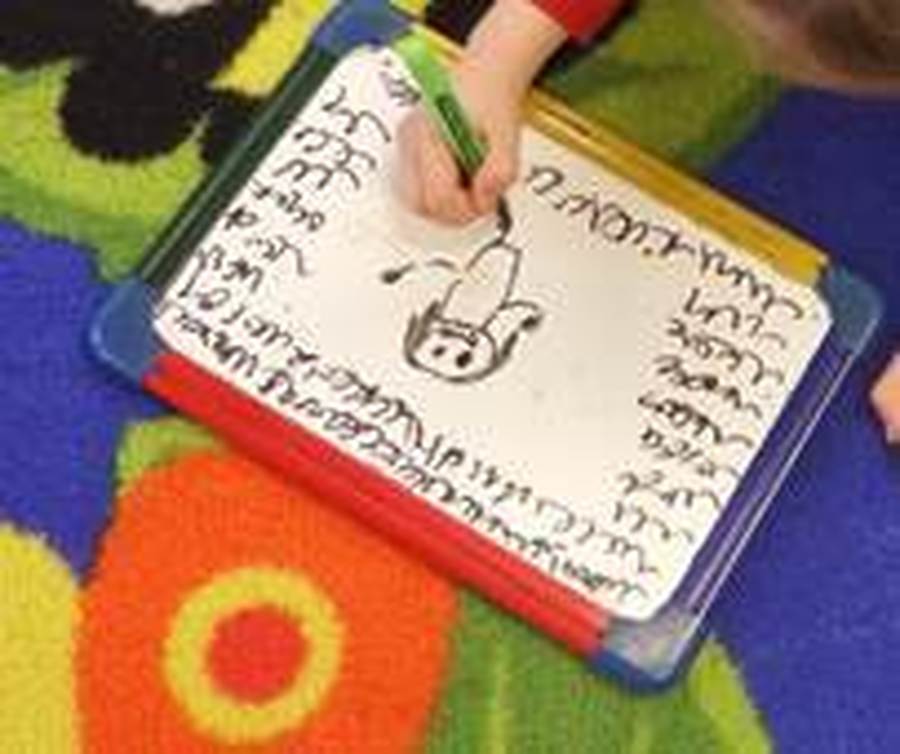 November 2018
For our Marvellous Middle we walked all the way to Pizza Express to make a pizza each. This continued our learning on our topic. The children behaved incredibly well, they listened and followed instructions. They pushed, stretched, kneaded the dough. They carefully spread tomato sauce, added mozzarella cheese, tomatoes and basil to their pizzas.
A huge thank you to all the Mums, Dads and adult helpers who gave up their time and came with us. Many thanks also to the staff at Pizza Express, what a fantastic learning time all the budding chefs had.
stunning start
October 2018
Our first trip was to our local Church, St Nicholas, to meet Gabrielle. She told us a lot of information about the inside of the Church and about the different Services that take place there. We are looking forward to our next trip to Church to learn even more
faces
We have been making salt dough faces of ourselves remembering our facial features.
The children then painted their wonderful creations thinking about which colours to use. Can you guess who this is?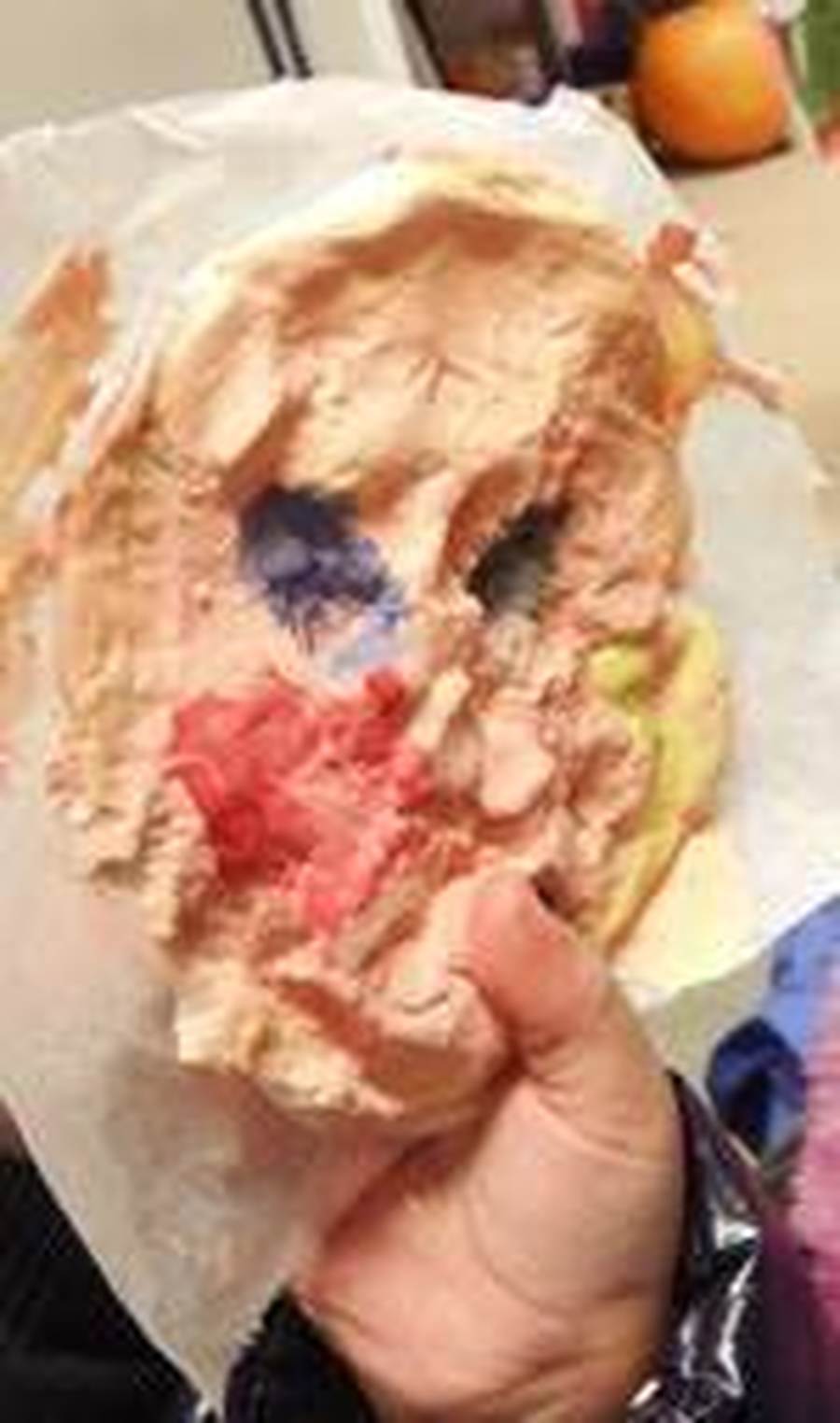 We have also been making faces out of other media…
We began our topic of 'Here I am' with the children bringing in a decorated shoebox full of items that are special to them. This provided a great deal of language with talking about what they brought in, they loved sharing each other's boxes and asked questions about them. They used the class camera and took photos of the items and wrote labels. Wonderful!
In September we welcomed the new Reception children to Suns Class. They have been settling in to school life fantastically well and are already remembering our 'Four Golden Rules'…
Always try our best in everything we do
Be responsible and respectful
Be kind and caring
Be happy and smile